Skender says it recently reached final height on commercial building at 1100 W. Fulton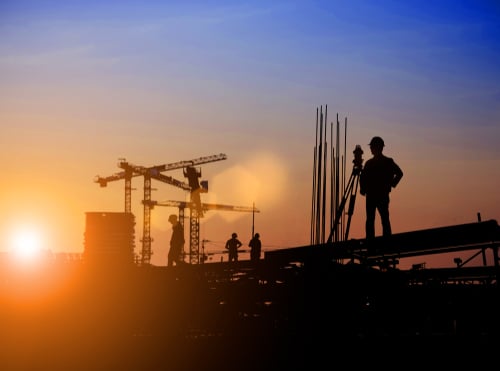 Skender, a modular construction builder, shared the details of its work on the commercial building project at 1100 W. Fulton. The company said that they had reached the final height on a 45000-sq. ft. building. According to Skender, it is a single-tenant and mixed-use office and retail project. Skender said that the project would be completed in December 2020.
The project includes historical masonry preservation at the existing building and a new concrete structure. The new concrete structure will include three-story and five-story sections after the completion of the project, according to the company. The project got a building permit of $13.7 million in January from Chicago.
According to Skender, the project includes exterior masonry and glazing with a usable roof deck. The City of Chicago has already landmarked the existing building as historic preservation. Skender said, "The company will be preserving the façade elements of the existing building on its north, south, and east sides." According to the officials, the building is constructed for Fulton St. Companies and Herman Miller. Herman Miller is the tenant of Fulton St. Companies experienced in providing food for modern homes and offices.
Skender said that it was a build-to-suit project for these companies. Herman Miller will relocate from its existing location in the Merchandise Mart. Skender is the general contractor of this project that is going to be completed in December 2020. According to the company, they are collaborating with Hartshorne Plunkard, CBRE, Fulton St. Companies, and ConopCo Project Management for the successful completion of the project in a limited time.
Marion Electric Company is fulfilling the electrical responsibilities of the project. Bully & Andrews LLC is providing masonry services while DW Mechanical Group is providing plumbing services. Moreover, Admiral Heating Vent is providing refrigeration, ventilation and heating services.