Stay at Home and Shop Local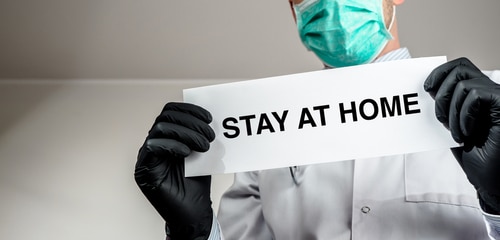 The 'IL'ove Local campaign is to be launched by the Elgin Area Chamber as they are joining chambers and small businesses across the state of Illinois. The campaign is meant to encourage people to support local businesses during the week of April 11 – 18. The Illinois Association of Chamber of Commerce Executives (IACCE) is trying its best to unite chambers across the state in the initiative.
The Elgin Area Chamber is also trying to lead locally. Carol Gieske, President of the Elgin Area Chamber says, "Our local Elgin and South Elgin businesses are an integral part our communities and they employ our friends and neighbors. We want and need our local businesses to survive this shut-down and we are working tirelessly every day to help see them through this pandemic."
The COVID-19 pandemic has affected all businesses especially the small business marketplace. Gieske added, "It is more important than ever to show our support for the many stores, restaurants, and businesses that make this a great place to live and there are ways to do this while staying home and keeping everyone safe."
"People across the state are staying home to save lives, we want to ensure that small businesses can save their livelihoods," said Lisa Weitzel, President of Illinois Association of Chamber of Commerce Executives. "We are asking neighbors to put their money where their heart is and support the 'IL'ove Local initiative."
People should spend more locally as each dollar spent at a local, independent business returns 50 times more money to the local economy than shopping an online mega e-retailer. Across the state, small businesses are building the communities stronger as they provide good jobs, quality service, and the character that makes cities, towns, and neighborhoods feel like home.