Taiwan signs a deal to buy Illinois corn and soybean of $2.2B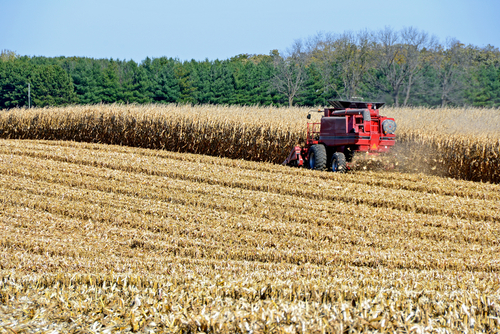 .2B" srcset="https://chicagomorningstar.com/wp-content/uploads/2019/09/shutterstock_160237139-1.jpg 500w, https://chicagomorningstar.com/wp-content/uploads/2019/09/shutterstock_160237139-1-300x200.jpg 300w" sizes="(max-width: 500px) 100vw, 500px" />
JB Pritzker admires the export of a huge amount of corn and soybean to Taiwan by putting Trump's trade war with China aside. Taiwan intends to take place of China for Illinois. Taiwanese importers will buy Illinois corn and soybean between 2020 and 2021. The worth of the deal is $2.2 billion. Pritzker praised the deal on Tuesday in a news release.
Pritzker said, "Illinois soybean and corn producers have cultivated a world-class industry with customers in all parts of the world." He added that the current deal showed the hard work and dedication of the corn and soybean producers of Illinois. Pritzker promised to provide new opportunities and facilities to the farmers. He assured that he would continue supporting the leading industry of Illinois.
The two deals of $1.1 billion are signed by the Illinois Corn Marketing Board and the Taiwan Feed Industry Association. Taiwan will buy 5 million metric tons of corn and 0.5 million metric tons of corn products, according to the letter of intent. Another letter of intent is signed by the Taiwan Vegetable Oil Manufacturers Association and the Illinois Soybean Association. Taiwan will buy 2.6 and 2.9 million MT of soybeans from Illinois.
Trump launched a trade war with China last year but China was not a major importer of Illinois corn. However, China bought $1.3 billion in Illinois soybeans in 2017. Taiwan bought $400 million in Illinois soybeans last year. Illinois farmers got relief with the entry of Taiwan as a buyer of Illinois soybeans and corn. Doug Schroeder, the chairman of the Illinois Soybean Association, said, "We value the longstanding trade relationship we have established with Taiwan."
Schroeder promised to maintain long-term trade relations with Taiwan and he admired the support of Taiwan towards his industry. Roger Sy, the chairman of the Illinois Corn Marketing Board, said, "We remain committed to Taiwan and look forward to shipping Illinois corn their way." The Illinois Soybean Association complained last year that they wanted trade, not aid.