Thousands struggle to pay rent amid coronavirus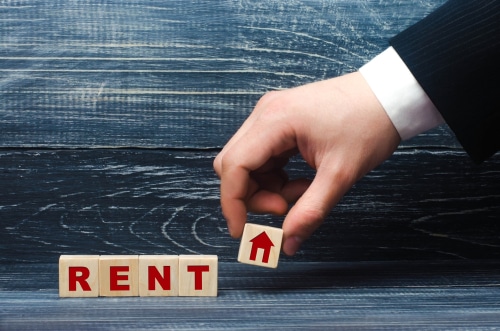 Todays the first of the month, and everyone knows what it means, rent is due. For millions of Americans, this is the first time that landlords are knocking on your doors since the coronavirus outbreak turned the economy upside down. Numerous will be unable to pay rent as in the week of March 16, nearly 3.3 million people filed for unemployment.
3.3 million Unemployment filings are nearly five times the previous high in 1982. As states are preparing to pay for unemployment and the federal government preparing for sending stimulus checks, most state and local governments are putting evictions on hold. So for most, April's knock won't come with a notice to get out.  A roof over the head is one of the basic needs in life.
How will the people for their bills? Even if they get a little reprieve in April, eventually the rent will come due and it is uncertain when the restaurants, construction sites, plants will open due to the rising terrors of COVID-19. Jade Brooks, 21 years old, works at a hospital switchboard. Brooks' mother works part-time at a hospital, previously lost her job at a health insurance company.
Brooks and her mother combine to make only $400 weekly after taxes and insurance, while their rent is $1,810. Brooks' 8-year old cousin also lives with them. "I don't want her to grow up in a homeless shelter, having to sleep in a bunk bed with other people, asking why we have to stand in a long line to get a room to sleep in, why we have to stand in a long line to get food, why she can't invite her friends over," Brooks said. "It's hard to explain that to an 8-year-old."
The COVID-19 pandemic is growing worldwide with no hopes of slowing down any time sooner. On one hand, governments are trying to curve the spread, while on the other, they are analyzing the economic meltdown due to the deadly virus.