Tornado touched down near Indiana Illinois Border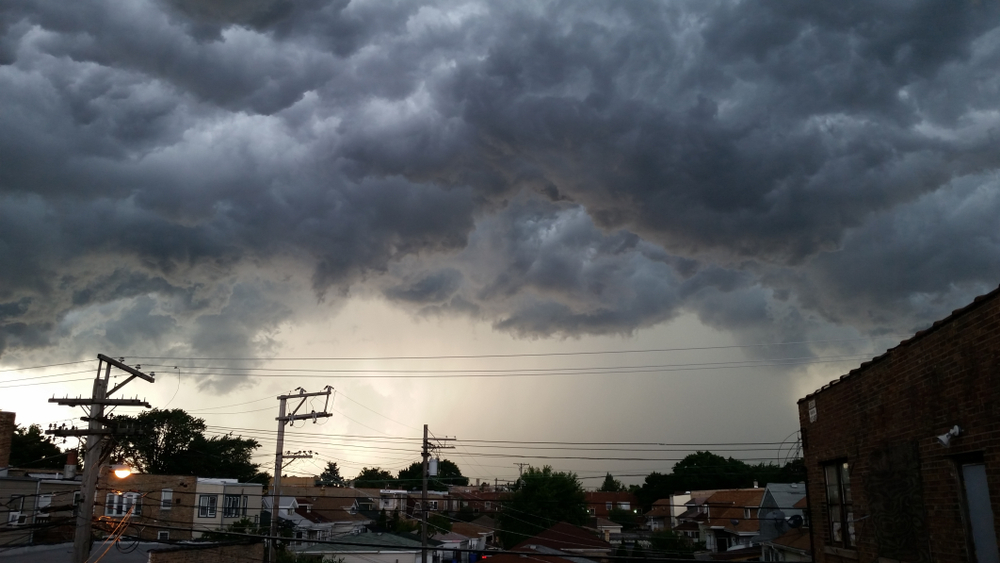 The National Weather Service reported that a tornado has touched down near the Illinois and Indiana border. The trained spotters have reported that the tornado has hit the area at about 4:30 p.m. The touch down has reported east of Sauk Village, Illinois on Monday and near Dyer, Indiana. People started helping each other as the bad weather strike them.
In the Chateau Woods, some trees are reported uprooted and some homes has also damaged. Injuries have not reported yet. Scott Currin, a resident of state, said, "We were safe and came alive out of the weather due to the mercy of God". The neighbors of Dyer said that we saw the storm after the twist of the clouds. The sirens started due to the stormy conditions.
Carolyn Schroeder said, "My neighbor was out on the deck when the stormy cloud built up, her husband grabbed her and they went downstairs for staying safe". The reported wind gust reached 70 mph due to the storm in Illinois and Indiana states on Monday. Large hail also reported in Aurora, Joliet, and Oswego.
The National Weather Service reported that the 2-inch hail shows the severity of storm in these areas. Some areas also experienced flash flooding in Illinois and Indiana States. Ben Bradley tweeted, "A potential tornadic storm passed north of Crown Point, Indiana. The good news is that no injuries happened due to the extreme wind gust, hail, and thunderstorm.
People started helping each other in the areas as the storm passed the Illinois and Indiana. People got scared and they took shelter in their houses until the storm passed away completely. The National Weather Service in Chicago confirmed that Indiana and Illinois were touched down by a tornado. Some trees are seen uprooted due to the extreme wind gust. Some houses have also damaged due to the hailing, thunderstorm, and flash flooding.