Train tracks set on fire to keep the railway system alive in Chicago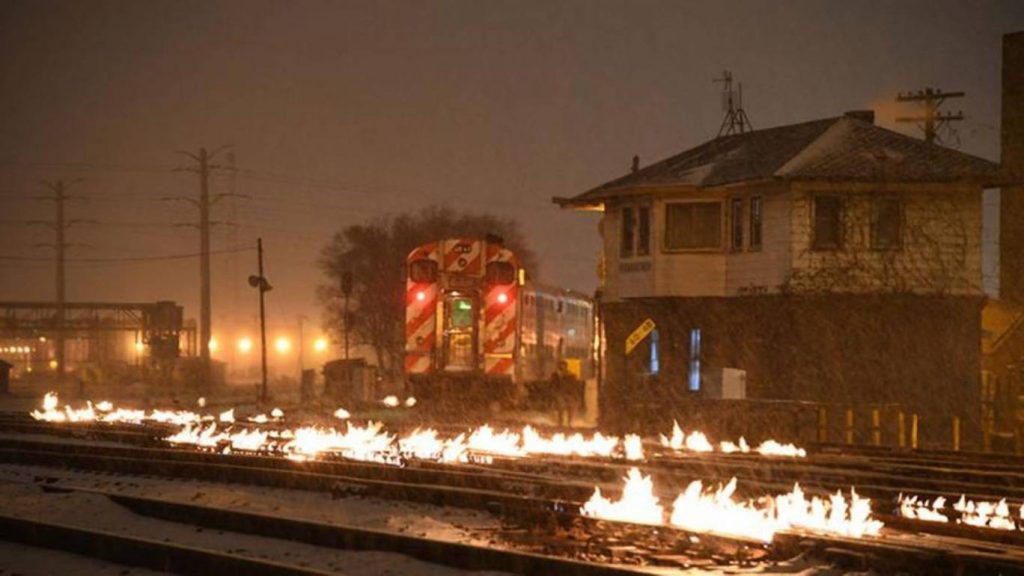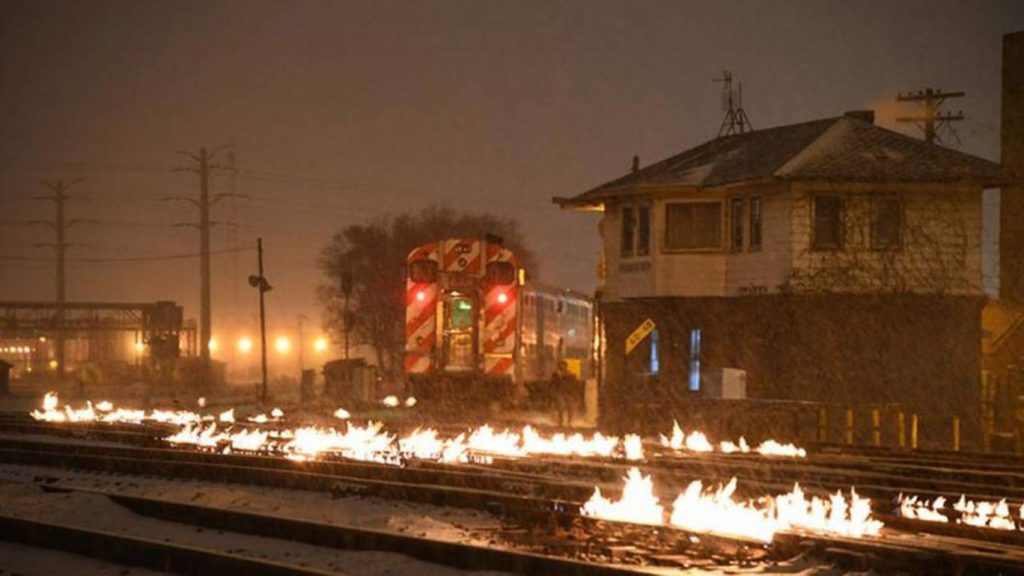 Due to the cold weather and freezing temperature in Chicago, the train tracks are set on fire to melt the snow from the tracks. The temperature in Chicago has fallen down to -32 degree centigrade and the wind chill temperature has reached the lowest level of -45 degree centigrade. Michael Gillis, spokesman of Metra, said, "the heating system of the train tracks is normal". The rails are kept warm by using the gas-fed heaters. Mr. Gillis added that this heating system is used when the temperature reaches below the freezing point.
The heating system also prevents the clogging of switching points due to the snow. It is a safe process as the trains run smoothly over the flames without any inconvenience. The trains run on the diesel fuel which makes them safe.