UAE: Coronavirus takes four more lives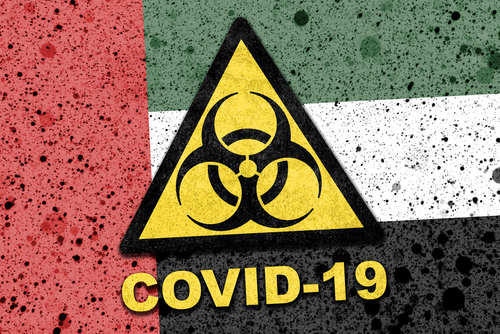 United Arab Emirates reports 518 further COVID-19 cases. The total cases in the gulf country reach 8,756. Ninety-one patients have recovered from the virus. According to reports, the UAE's Ministry of Health has reported that within 24 hours, 518 new COVID-19 cases have been confirmed.  Within the last 24 hours, 91 patients have defeated the virus and recovered.
So far, more than 1500 patients have been successful in overcoming the virus. Four further people have died battling the infection. All of the four deceased belonged to Asian countries. The latest figures for the country show that 56 people have, so far, died from COVID-19.
According to the Ministry of Health, more than 29,000 people have been tested for Coronavirus and hundreds of people have tested positive. It is to be noted that due to the spread of Coronavirus, lockdown has been imposed in all areas of the UAE due to the disinfection campaign.
Dubai is in a curfew-like-lockdown. People are not allowed to go outside except for essential purposes. People violating the curfew are facing strict legal action. For minor violations, penalties are being imposed while for strict violations, authorities are giving imprisonment punishments.
Although United Arab Emirates has closed the land routes due to the severity of the situation, they are running limited flights for the people stranded in the country and the Emiratis in other countries. The COVID-19 Pandemic has reached all parts of the world. Governments all over are trying their best to reduce the spread of the deadly virus.