UAE suspends prayers in mosques and other social events amid coronavirus outbreak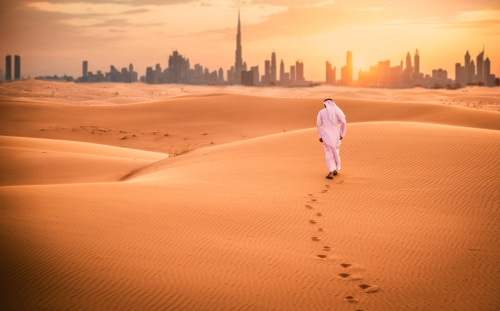 The government of the United Arab Emirates issued a decree that suspended prayers in the mosques and other social events. According to the government orders, people of any religion will not be allowed to gather at their holy places for offering prayers due to threats of coronavirus. The suspension order came for the next four weeks.
According to the government news agency of the UAE, people of any religion would not be allowed to worship at their respected places of worship. UAE said on twitter that it would ensure the supply of essential items to the public. The statement released by the UAE officials because a rush of people was noticed at the supermarkets.
The government of Dubai has also issued a decree that prohibited the opening of business and touristic centers in Dubai until the end of March. The stock markets of Dubai and Abu Dhabi have also been closed due to the threats of coronavirus. Moreover, gyms, parks, and other entertainment places have also been closed. However, restaurants will stay open in the UAE. The government has allowed food delivery services to continue their operations.
The other countries of the Middle East including Saudi Arabia, Qatar, and Kuwait are following the orders of the ban on the opening of restaurants and cafes. On the other hand, Oman has banned the gathering of 'Jumma' prayer. The government of Oman has also prohibited minor surgeries in hospitals.
Iran has been affected badly by the coronavirus outbreak as 14991 cases of coronavirus infection have been reported in Iran so far. 853 people have died in Iran due to the coronavirus infection. Most of the people affected by a coronavirus in the Middle East traveled to Iran. The UAE government wrote on Twitter that they had sent two ships to Iran. The ships are loaded with surgical masks and some necessary medicines. One person has died in Bahrain due to the coronavirus.