Dubai indefinitely bans Mini Bus Service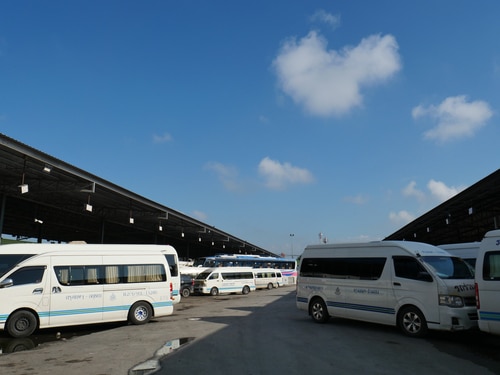 Sleeping cat / Shutterstock.com
The United Arab Emirates including Dubai have taken many steps to prevent the spread of COVID-19. The government's steps are yielding somewhat positive results as the number of Coronavirus patients, as compared to other countries, are not increasing rapidly. Dubai's government has announced another important decision to ban the Minibusses roaming the state.
Roads and transport authorities have issued a circular, according to which, there is a ban on all the Minibusses. The ban will be implemented on all transport and bus rental companies. According to the circular, there is an indefinite ban on transporting passengers. According to the authorities, the ban is put place to protect public health by trying as much to control the COVID-19 pandemic.
The Roads authority told Gulf News that they have instructed the administration and drivers of the public and private transport operating at the moment to not sit the passengers together, instead implement social distancing, so that the spread of the virus could be minimized.
It should be clear Al-Ras, a region of Dubai, has been closed completely of transportation. The Dubai Disaster Management Committee has told that the purpose to close the densely-populated Al-Ras is to make the sterilization campaign effective and successful. Dubai's Health Authority has taken the responsibility of providing food, medicine, and other essential supplies to the lockdown Al-ras.
Dubai Transport Authority has announced to close the green line stations for the next 14 days. The closed stations will be sterilized. All the roads and interchanges leading to Al-Ras are closed. Road Authority has tweeted that the metro stations are closed to protect the health and lives of the passengers.