Planes collide at Dubai Airport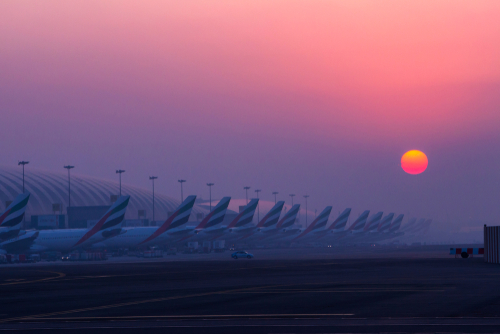 Abie Davies / Shutterstock.com
Two planes collide at Dubai Airport. The incident involved British Airways and Emirates. The rear side of the British Airways plane crashed with the Emirates plane. No deaths were reported in the incident. An investigation is launched. According to details, the crash happened at United Arab Emirates Dubai Airport on Tuesday evening.
It is reported that British Airways A350 collided with a stationary Emirates Boeing 777. The six-month-old Airbus A350 was reversing from the gate, about to take off on a return flight to London, when it smashed into the Emirates Boeing 777 that was parked behind it.
In the collision, both the airplane's rear side crashed with each other, which caused damaged to both planes. However, there was no kind of injuries or deaths. The Emirates airline has confirmed the accident and has said that an investigation has started.
It should be reminded that with the Coronavirus pandemic, Dubai airport, one of the world's busiest airport, is deserted these days. At the current time, only special flights are being flown to evacuate the stranded people.
The COVID-19 pandemic has affected flight operations all over the world. Countries have halted air movements to help reduce the spread of the deadly respiratory virus. Companies are losing billions of dollars every day due to grounded flights.