1000 foreign prisoners temporarily released by Iran amid coronavirus pandemic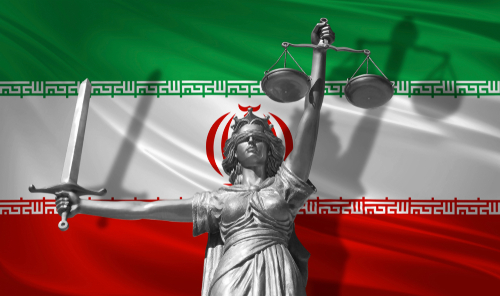 According to AFP, an international news agency, Tehran released 1000 foreign prisoner temporarily due to the coronavirus pandemic. AFP said that the country took the step after being criticized by the human rights experts of the United Nations. Gholam Hossein Ismaili, the judicial spokesman of Iran, said, "It is a huge step taken by Iran to release the prisoners as compared to other countries."
Nazanin Zaghari-Ratcliffe, a British-Iranian dual citizen, is among the prisoners who have been released by Iran on a temporary basis. Zaghari-Ratcliffe was sentenced to five years in prison by Iran on the charges of plotting to topple the Iranian government in 2016. According to her lawyer, Zaghari-Ratcliffe will stay out of prison until May 20 on the orders of the Iranian court.
The human rights experts of the United Nations demanded the temporary release of the prisoners from Iran last week. They demanded from Iran to include dual-nationals and foreigners among the temporarily released prisoners. Ismaili said that the UN needed to notice what the United States and the UK did in this regard.
Ismaili added that they had released more than 1000 prisoners on a temporary base including the US and the UK citizens. Last month, Iran released more than 100000 prisoners until April 19. The Iranian administration extended their release until May 20 later on. The Iranian court said that they would release 10000 prisoners on the occasion of the new year, Nowruz.
The Iranian government is finding it tough to control the situation created by the coronavirus pandemic. The first coronavirus case was reported in Iran on February 19, 2020. The Iranian health department confirmed more than 83000 coronavirus cases so far in the country. Over 5200 people have lost their lives due to the COVID-19 infection in Iran so far. Ismaili said that Iran took an excellent step to release the foreign prisoners temporarily due to the coronavirus spread.