UAE issues reactor license for nuclear power plant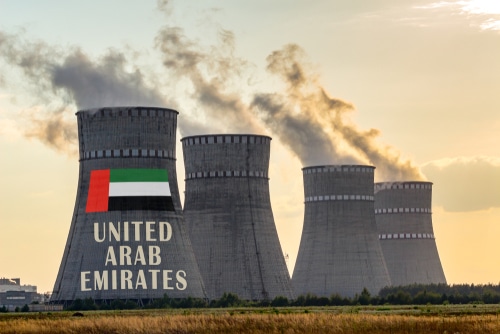 The United Arab Emirates has issued a license for the first nuclear reactor of the Arab world. UAE called it a historic moment. According to AFP, a French news agency, UAE has huge resources of energy but the country invested a huge amount in this alternative source of energy. Barakah, the first nuclear power station of UAE, has got the license for the reactor.
The authorities had to online the Barakah power station at the end of 2017 but it could not go online due to security reasons. The officials said that the delay occurred due to the security and regulatory needs. Hamad Alkaabi, the representative of the UAE to the International Atomic Energy Agency, said that the National Nuclear Regulator had approved the nuclear licenses of four reactors.
Alkaabi said in a press conference, "It is a historic moment for the UAE and it will make the UAE first Arab country to operate a nuclear power plant." He added that the milestone was achieved due to the vision of the UAE to fulfill its future energy needs through a peaceful nuclear energy program. It is the first nuclear power plant in the Arab world. However, Saudi Arabia has the intention of installing 16 nuclear reactors.
Saudi Arabia has not started work on the installation of nuclear reactors yet. The Abu Dhabi officials said in January that the nuclear plant would operate soon. They did not share the exact date with the media. However, Alkaabi said at that time that it would operate soon. He added that the operation of the Barakah power plant would play a crucial role in the prosperity of the UAE in the future.
Alkaabi said that the commercial operation of the plant needed commissioning and it would take some time. The complete operational capacity of the 4 reactors is to generate 5600 MW of electricity. The Barakah power plant is located on the Emirates coast. It is 50 km away from the Saudi Arabian coast. The officials called it a huge breakthrough for the UAE.