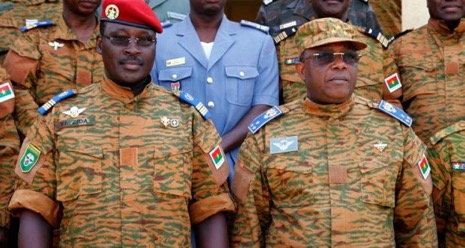 US is considering to send extra support, in terms drones, to Burkina Faso as it is facing serious terror threats. Maj. General Marcus Hicks, Head of Special Operations Command in Africa, said, "We are finalizing the assessment". This assessment was an integral part of a military exercise involving more than 2000 troops from African region. He added, "the assessment was conducted to empower the intelligence of the Burkinabe military in order to improve their capability". "We are also looking for the various locations to invest in for improving the security of Burkina Faso", he said.
The military personnel of the Burkina military appealed US for sending additional support. Colonel K. Coulibaly, Officer of Burkina military, said, "We need support in terms of intelligence and surveillance". Col. Nathan Prussian, 3rd Special Group's Commander, also appealed for the support by saying, "if we request the US support then the administration must feel that we are in line with our interest".
Burkina Faso is the Northwest African country which is facing extreme violence from the extremists. The link of violence activities joins with Al-Qaida and ISIS. However, Trump gave the orders of reducing the number of US troops in Africa by 10% last year. Despite the restrictions, US army is still having some important operations in the African region. "The fight of Burkina Faso is getting tougher with the passage of time", Andrew Young said in his interview. He is the US ambassador to Burkina Faso. The increase in assistance will empower the Burkina Faso region. Burkina Faso is also a member of the G-5 Sahel force which makes it important for US to support this African country. Burkina Faso is facing real challenges in terms of security and surveillance of the terror activities. The support will help to reduce the transnational terrorism.