India attacked on militant camps in Pakistan with air power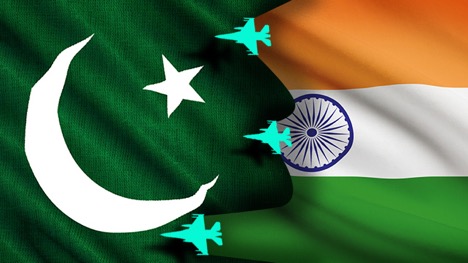 Indian government said that they attacked the militant camp of Jaish e Mohammad in Balakot, KPK, Pakistan. India also claimed that they killed more than 350 militants in the attack but Pakistan denied the Indian claim. Pakistan officials said, "We forced back the Indian aircrafts and there were no causalities in that Indian approach". Militant group attacked on the Indian army in Pulwama which caused serious relation gaps between Pakistan and India. On 14 February, a suicide bomb attack on the Indian army caravan happened which caused the death of more than 40 Indian soldiers.
India accused Pakistan for the support and training of militants in its territory and it also said that ISI was involved in the suicide attack. Pakistan denied the accusation of Indian government by saying that we do not provide a safe heaven to militants for their operations. The citizens of Balakot talked to media and told, "We were sleeping and an explosion took place which awoken us immediately". DG ISPR, Asif Ghafoor, said that Indian aircraft entered our territory but we responded well and let them flee back. He added, "Indian aircrafts dropped their payload for increasing their speed".
On the other hand, Indian Foreign secretory said that India killed a huge number of militants in the attack including a commander as well. He added, "Intelligence reports were saying that Jaish e Mohammad is planning more suicide attacks on India that is why we attacked their main camp in Balakot, Pakistan". Narendra Modi, Indian PM, did not directly mentioned the airstrike in his speech in Rajasthan. DG ISPR of Pakistan Army responded by tweeting that no causalities were caused by the strike. Pakistan Air Force forced the planes back immediately but he confirmed the intruding of Indian aircrafts in his tweet. Prime Minister of Pakistan, Imran Khan, said that the strike was done to gain attraction of the voter by Modi and he condemn the Indian behavior as well.