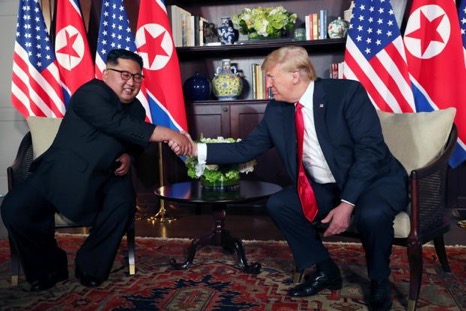 The 2nd summit between Donald Trump and Kim Jang Un is going to take place at the end of February. Donald Trump is on his way to Vietnam for attending the summit with the leader of North Korea Kim. Both of these leaders will discuss the largest security challenges in this meeting in Vietnam. The security challenge is related to the persuasive approach of North Korea for availing the nuclear power to hit any target on the planet. Trump gave a statement before leaving for the summit, "it is going to be a tremendous meeting".
Trump added, "United States want denuclearization on the planet". He has shown a positive mentality by praising the economic progress of North Korea. He said, "North Korea is on its way to made a record in the economic progress". North Korea is, no doubt, becoming an economic power but the US cannot allow it to enhance the nuclear influence. This is really an important summit as far as the interest of Trump is concerned.
The first meeting yielded good results and it has increased the importance of the second meeting. Kim has also showed a great response to US and that is why both the countries are involved in the second meeting. Trump is also quite enthusiastic for this meeting. The US will show all of his concerns in front of Kim. The whole world is looking for this meeting as North Korea is quite persuasive in terms of gaining nuclear power. The past summit has left a lot of questions which are going to be answered in this meeting. Trump once said, "North Korea's nuclear wishes are a huge threat for the humanity and he cannot allow them to achieve their wish". Now, he is on his way to Vietnam for attending the second summit. He has shown some relaxation in terms of his speeches related to the weapon race of North Korea. Trump is eagerly waiting for the meeting with Kim. It can be a major breakthrough in terms of the relations of both countries.