US Women Football Team celebrates victory in New York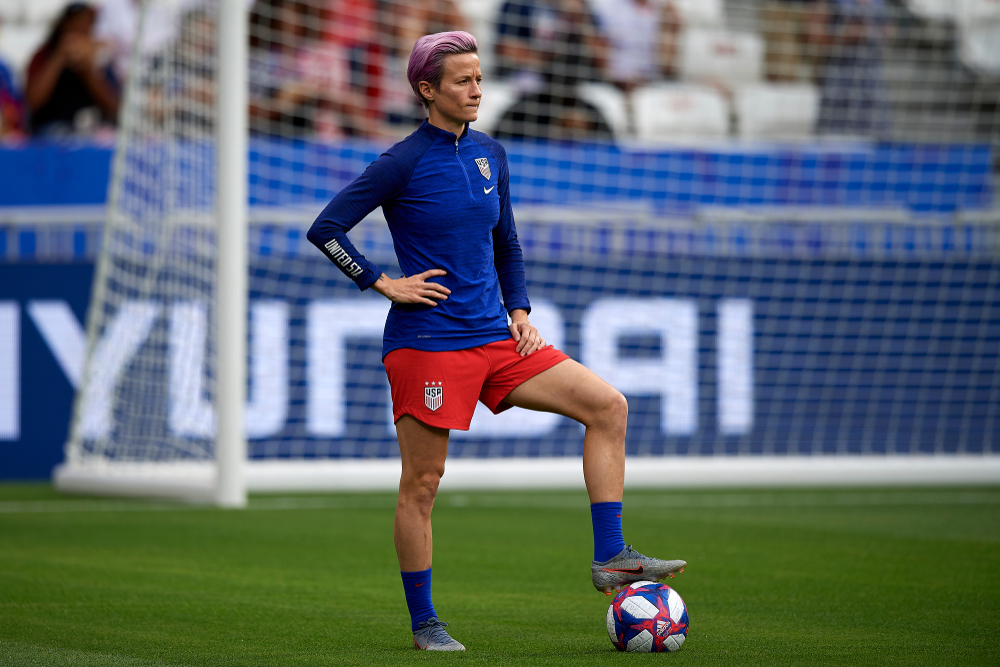 Jose Breton- Pics Action / Shutterstock.com
US Women Football team has celebrated the victory in front of thousands of fans in New York City Hall on Wednesday. The fans cheered the undisputed heroes of their nation with huge enthusiasm and passion. Megan Rapinoe, the World Cup star, said, "We have got celebrations all around. We have white girls and black girls. We have straight girls and gay girls".
Rapinoe added, "This is the real face of America and these people represent the real America". The officials said that more than 300000 people joined the ticker-tape parade started from Battery Park and ended at City Hall. The mayor of New York City presented the key to the city to every player.
Elena Nicholson, 13-year-old, said, "They are like the rock-stars". Ellie Sklar, friend of Elena, said, "I missed my soccer practice to join the parade". She added, "My favorite player is Rapinoe". Elena said, "Rapinoe is my favorite player as she stands up in what she believes and she scores goals for the team". Sklar said, "I want to see Julie Ertz, midfielder of US Women's team, as she is so confident player and I love her".
The main chants of the parade were 'Equality in Pay' and 'USA-Equal Pay". Aniyah Quinlan, 17-year-old football player, said, "I cam out here to support the fight of the team for equal pay". She added, "Men's team have not won a world cup title since 1930 and women's team have won 4 times. Still, men players get $1.1 million pay while women players get $260000".
Many people made the posters to show in the parade. Taylor Piccione, 12-year-old soccer player, said, "I like the attitude of these stars as they keep on going although they do not get as much as the men". Sam Rom, a participant in the parade, said, "In honest opinion, these players deserve more pay as compared to the most of men players". People came from far states to celebrate the victory of the women's soccer team of the United States of America.