Donald Trump lashes on UK Ambassador to the United States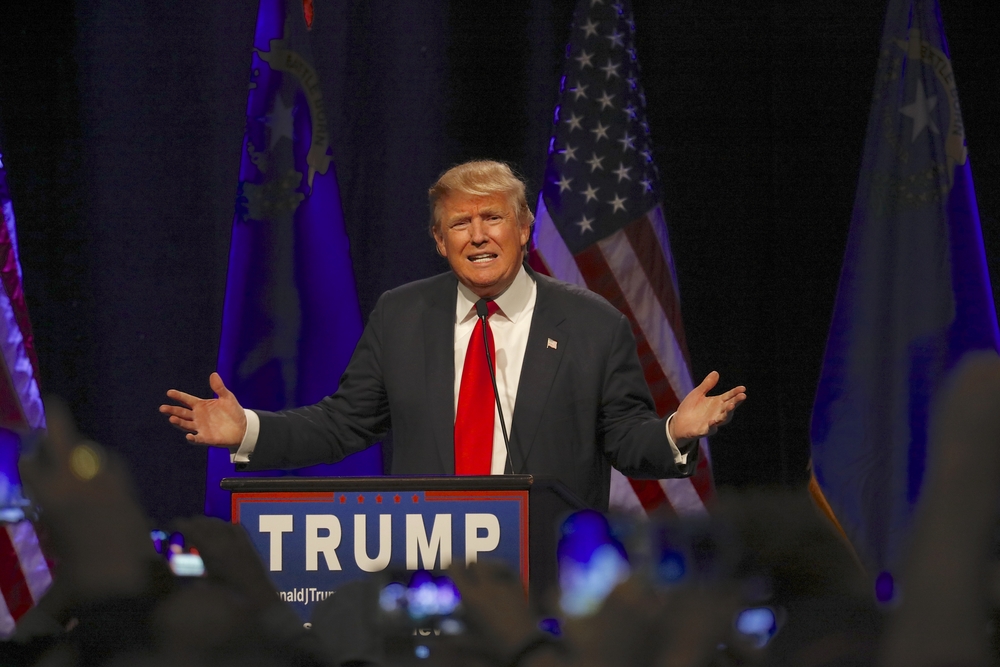 Joseph Sohm / Shutterstock.com
UK ambassador, Sir Kim Darroch, criticized the Trump's administration by calling it an incompetent administration in diplomatic cables. Trump has called him a very stupid guy, wacky, and a pompous fool. It was the response of Trump over a leaked cables criticism by the British ambassador.
Trump tweeted on Tuesday morning, "The wacky ambassador which UK imposed on the United States is not the one we thrilled with, a very stupid guy". He added, "I do not know the Ambassador but I had been told that he is a pompous fool". Daily mail posted the leaked documents last week which showed that Darroch called the Trump's administration inept, insecure, and incompetent.
Trump also criticized Theresa May, Prime Minister of UK, in his tweet. He said, "I told Theresa May how to deal with Brexit but she went in her own foolish way, a disaster!". Trump also responded to the leaked cables as, "We would not deal with Kim Darroch". Trump also told the reporters when they asked him about Kim's remarks, "I want to say here that Darroch and UK have not served the UK well".
It is quite unclear that how long would the threat, of no deal with Darroch, would go. Trump disinvited the ambassador of UK to the United States from a dinner hosted for emir of Qatar on Monday. Christopher Meyer, former UK ambassador to the US, said, "It is quite unclear that what does the disinvitation mean. Is it mean that he cannot be come where Trump is present? Is it mean there will be nor deal by the Trump's administration with UK?".
Meyer also said, "We do not know the answers yet". The diplomatic relations between the US and UK are not good at the moment. The leaked cables have widened the relationship gap between these two powerful countries. Trump seemed quite furious on the UK ambassador to the US in his media talks and tweets. Some answers are still needed to be found.