Wall Décor Ideas and Tricks to Make Your Home More Stylish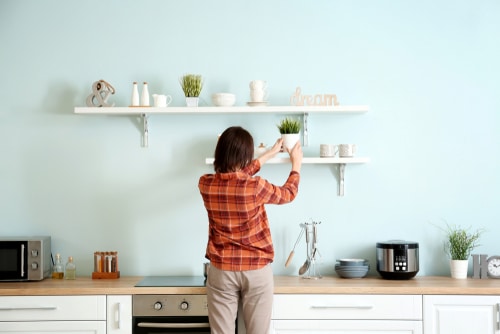 Are you up to change something at home? Is there a big (or small) wall that looks way too empty and dull? We have a few ideas and tricks that can help you solve this problem and make your home not only cozier but also more stylish.
Find a large-scale art
If there is a big empty wall in your house, try to go for a large-scale painting or photograph. It would look better in a living room or on a terrace, so you have space to make a few steps always and look at the piece of art from a distance. The trick here is to choose abstract or minimalist art that has the same accent colors as the furniture or décor in the room. It can be a photo of a calm sea that match the sofa, or a black and white photo of New York in a Scandinavian interior. In our example, the bright yellow stripe on the painting matches the single bright yellow pillow on the sofa. These are the small details, yet they add 80% to the style in your room.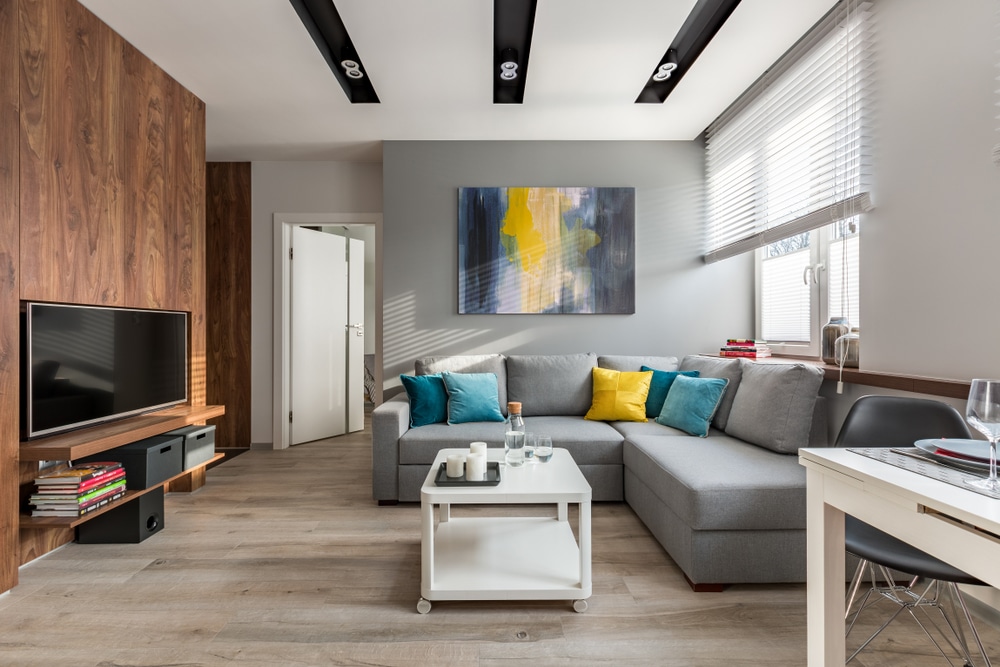 Make a gallery wall
This option is good for all kinds of walls, whether it be the biggest wall in the bedroom, a long narrow corridor, or the narrowest wall with a door in the middle of it. Display the photos from your traveling, drawings of your kids, dry leaves from your garden or simply the images that you like. There are a few tricks that can help you make your gallery wall stylish.
First, use simple, cohesive frames. You can opt for black and white frames only, or use a mix of different colors, but make sure you don't use a massive tartish frame that will take all the attention. Second, try to match photos or paintings with the color scheme of your room. One-detail accent method doesn't work here. If your curtains and sofa are blue, add blue pictures to your gallery wall. If you want to place a big accent painting to your gallery wall, then add a few pieces of décor of the same color around the room. These tricks will help to give your house a really nice "finished look."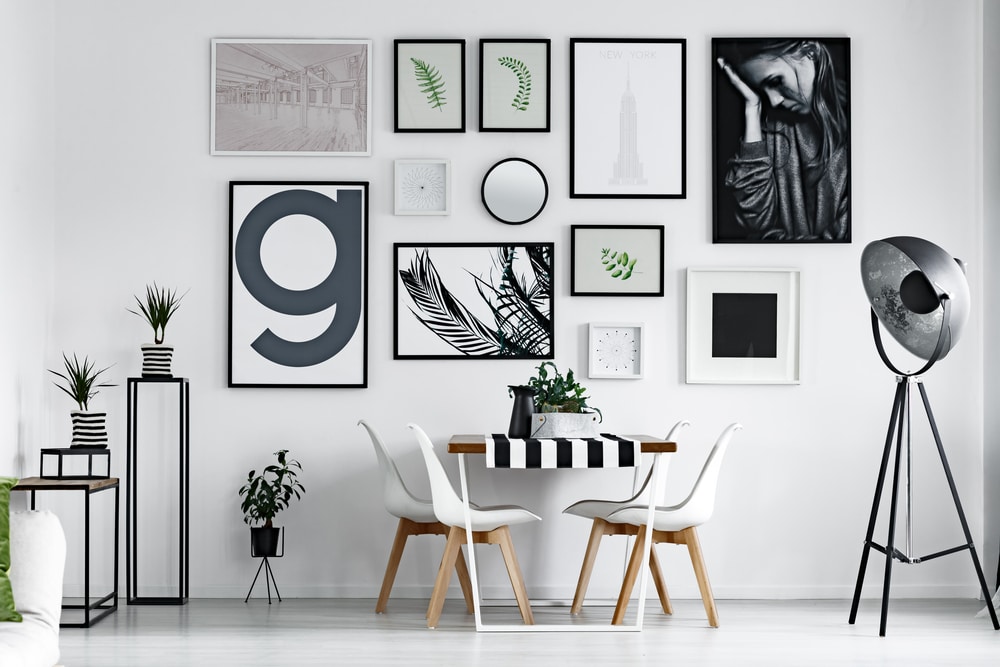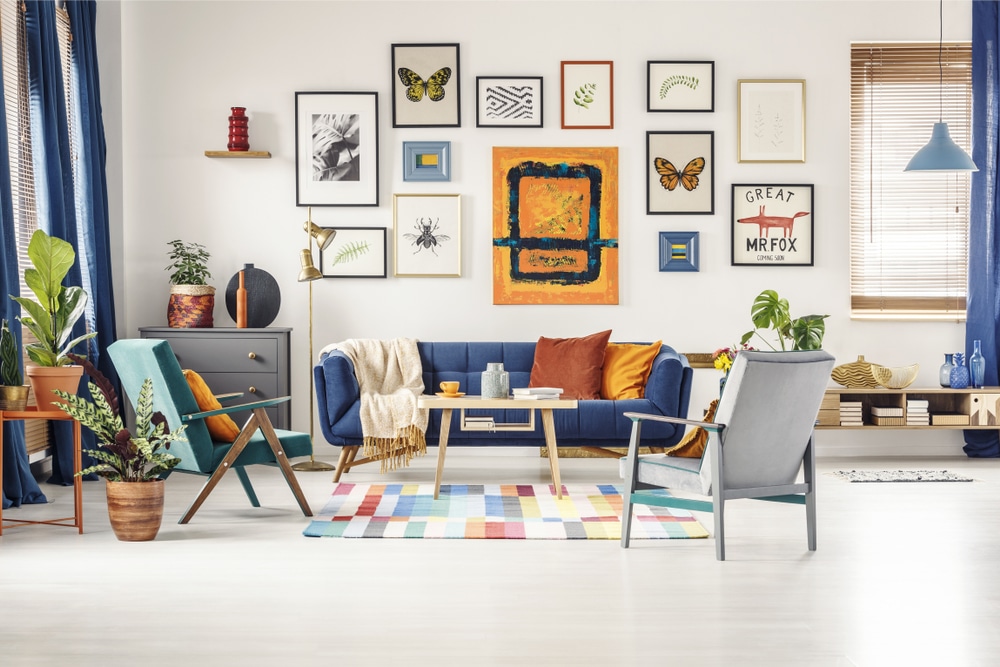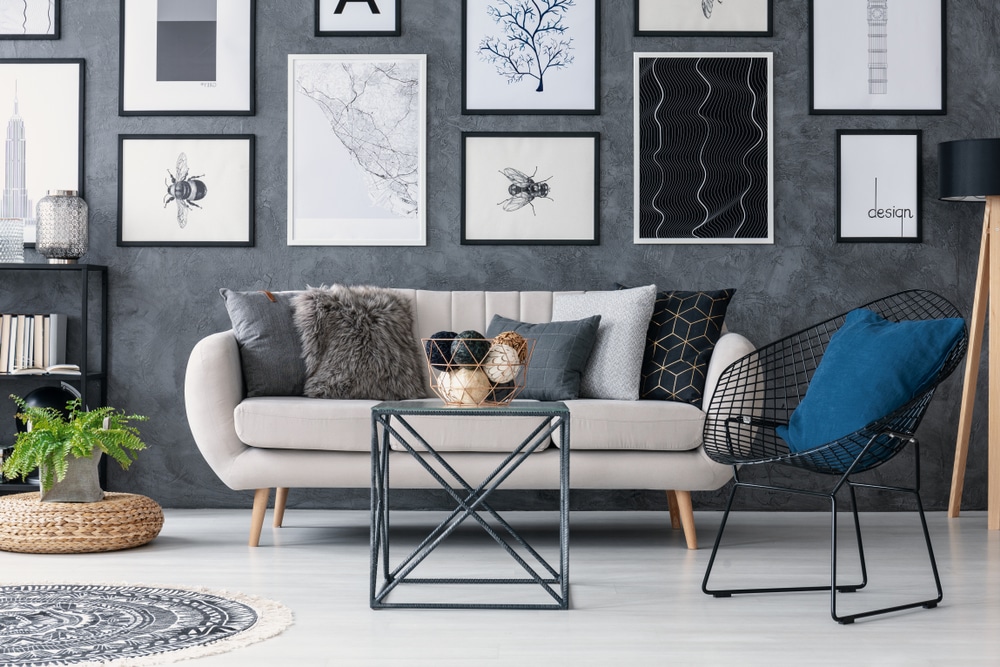 Create an accent wall
Instead of thinking about décor that you can put on the wall, why not to make the wall stand out in the interior! Choose deep and calm paint colors that have a matte finish. Another option is to use a concrete or brick texture. You can also use an accent wallpaper with a pattern, whether it be tender flowers of sharp lines. There is no need to match this wall with the rest of the room yet you should remember that adding any other accents in the same space, like big paintings or statement floor décor, can make your house somewhat less stylish.
For those of you who is renting the flat and is not allowed to damage the walls, try to google removable wall art or wallpaper. There is a big choice on Amazon and Etsy, so you can find a mural in any style you need.