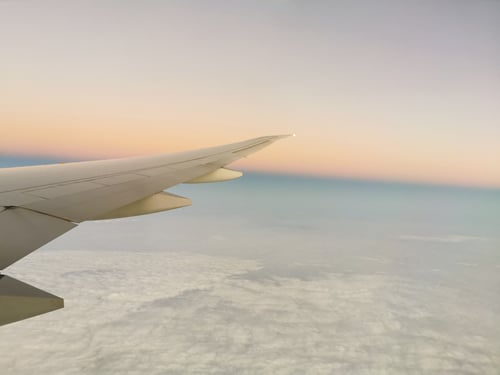 The Biden administration recently proposed new rules to protect air travelers against flight cancellations and delays. The proposed changes involve compensation for issues that arise within an airline's control, including meal, hotel and local transportation vouchers, and offering alternate transportation options. Yet the administration missed one important change that would have gotten the airlines' attention.
For the most part, airlines already offer such accommodations. The qualifier with these amenities is cancelations and delays "within their control." The challenge is discerning in real time what is and is not within airlines' control.
Weather is viewed as outside the control of airlines. The FAA estimates that around 70 percent of flight delays are due to weather. At any given time in the country, there is likely weather that is impacting some flights. As such, airlines can abuse the "weather card" to serve their self-interests, often holding travelers hostage during flight delays and cancellations.
Consider the following scenario. A flight from New York LaGuardia to Los Angeles International with a stopover in Chicago is delayed due to weather in the New York City area. If the weather is clear in Chicago, travelers waiting for their flight at O'Hare that will take them to Los Angeles do not see any weather problems, yet their flight has been disrupted by weather. If the LaGuardia to O'Hare flight is cancelled, the airline will need to accommodate a plane full of passengers to get them to Los Angeles. By the definition "within their control," the Chicago passengers would get no compensation beyond finding a way to get them to Los Angeles.
Mechanical problems are certainly within the control of the airlines. Yet when a mechanical issue arises that overlaps with a weather delay, which takes precedent? It is in the airlines' own self-interest to identify the issue as weather-related, even if the mechanical delay or cancellation pushed a traveler into a weather delay situation.
Staffing, including FAA time restrictions for pilots, is within the control of the airlines. Airlines must take into account that delays early in a month can impact flight crew time restrictions for later that month. That means if a pilot has six hours of flying time left for a given month, they would not be scheduled for long haul coast-to-coast flights on the last day of a month that could force them to time out in the event of a delay, for any purpose. This means that days at the end of December and January are particularly vulnerable, due to winter storms in the north, while days at the end of July and August are vulnerable due to summer thunderstorms in the south.
The FAA can fix this issue by using a 30-day rolling window on crew time limitations, while maintaining the 24-hour restriction. This would give airlines more flexibility when constructing crew schedules, which would reduce flight crews all timing out together near the end of a month.
Air travel control delays are outside airlines' control. However, these account for just 5 percent of delays. As such, the FAA should be held accountable for such delays. If compensation is due, the airline can provide it to passengers, with the airlines billing the FAA for such expenses. Penalizing only the airlines when the FAA can play a role in delays and cancellations is not fair to the airlines.
So what can be done to appropriately compensate travelers when flight schedules go awry, while not penalizing airlines when delays and cancellations are beyond their control?
Once a traveler purchases their ticket, their goal is to get to their final destination. If a flight is delayed (for 30 minutes or more) or cancelled for any reason, including weather, the passenger should get a voucher that can be used on any airline. The voucher would not be based on the monetary value but on reaching that final destination. All a traveler would need is a ticket number to make such changes.
This means that if your flight from Atlanta Hartsfield to Washington Dulles is delayed on Delta, you can switch to a United flight for the same route. Airlines can "sign over" your ticket at your request. There should be no restrictions, including for weather.
The details of the proposed changes will require further analysis and discussion. How airlines implement them will also take some thought. The key point is that airlines can do more for travelers, and the proposed penalties proposed by the Biden administration do not go far enough.
Making it easier for passengers to reach their final destinations serves the best interest of all travelers. It also will provide the appropriate incentive for airlines to deliver their service, or face losing revenue when they fall short, no matter what the reason.
Source: thehill.com