19 Killed During Armed Attack in Iran on Friday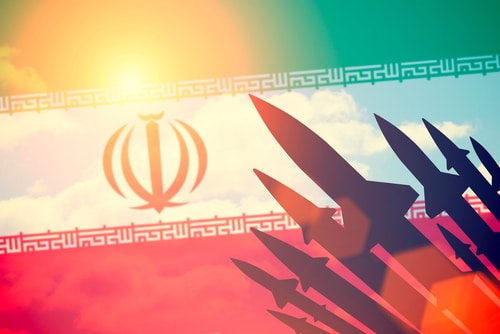 Nineteen people were killed during an armed attack on a police station in southeastern Iran on Friday, according to the state-controlled IRNA news agency.
Iran has been gripped by protests since Mahsa Amini, a 22-year-old woman, died on 16 September after being detained by morality police and allegedly beaten.
It is unclear whether the police station attack in the city of Zahedan and ongoing protests are linked.
On Friday Iranian opposition activists reported "mass killings" in the streets of Zahedan, targeting those "peacefully protesting on the streets."
Zahedan is located in Iran's restive Sistan and Baluchestan Province, which has previously seen armed attacks by Sunni Muslim Baluchi separatists against the Shia dominated Iranian state.
According to the IRNA Friday's attack was carried out by assailants who had been hiding amongst worshipers by a nearby mosque.
Provisional Governor Hossein Modaresi said 19 people were killed, including four Revolutionary Guards, with another 32 Guards wounded.
The Islamic Revolutionary Guards Corps (IRGC) are a branch of the Iranian military dedicated to protecting Iran's Shia Islamic theocracy. It was formed by Ayatollah Khomeini in April 1979, shortly after the Shah had been forced out by mass street protests.
On Saturday the IRNA named the Revolutionary Guards killed as Colonel Hamidreza Hashemi, Mohammad Azarshokr, Mohamad Arefi and Saeed Rigi.
Both Arefi and Rigi were reportedly members of the Basiji, a voluntary paramilitary under IRGC control.
It comes after Iranian opposition activists claimed security forces opened fire on protesters in Zahedan on Friday.
U.S. based activist Masih Alinejad tweeted a video apparently showing protesters running from gunfire, then people lying bloodied on the ground.
She wrote: "Reports of mass killings in the city of Zahedan today. Their crime was peacefully protesting in the streets.
"Iranian regime cut off the Internet to prevent the rest of the world to see the crackdown."
Hossein Abedini, a U.K. based member of the opposition National Council of Resistance of Iran, also tweeted footage purporting to show casualties in Zahedan.
Posting on Friday he added: "Today IRGC + state security forces open fire on the ppl of #Zahedan the capital of Sistan & Baluchestan province, killing & injuring dozens of people in a mosque on the 15th day of Iran uprising."
At least 52 people have been killed in the Iranian regime's crackdown on protests since Mahsa Amini's death, according to Amnesty International, with leaked documents showing security forces were ordered to "severely confront" protesters.
Hacking collective Anonymous has been helping Iranian activists evade tight internet curbs introduced after the protests began.
Source: newsweek.com