Financial Action Task Force blacklists Iran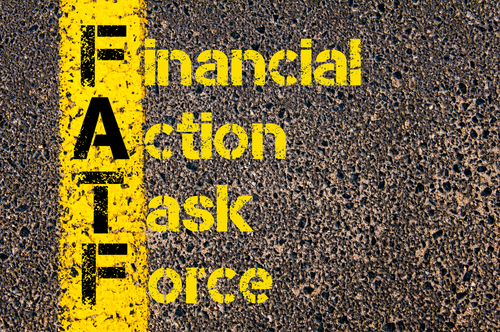 Iran has been included in the blacklist by the Financial Action Task Force (FATF). According to the task force, Iran failed to comply with the rules of preventing funding to international terrorist organizations. According to AFP, an international news agency, the task force had warned Iran before taking this decision.
FATF is an intergovernmental organization based in Paris that works for the prevention of money laundering. According to the officials, the organization had warned Tehran that it needed to follow the financing rules to prevent terrorism funding. However, Iran failed to take acceptable actions in this regard.
The FATF officials said, "The countries need to take steps independently related to the counterterrorism." The organization added that it would further examine the trading transactions of Iran. The organization will do a strong external audit of the financing organization based in Iran. The FATF officials said that they would put pressure on the banks and business organizations that were working with Iran.
According to the international business organizations, the compliance of Iran with the FATF rules in very important and if Tehran wants to attract investors. The US has already outdated the atomic contract of 2015 with Iran and implemented additional sanctions on Iran. This decision of the US against Iran increased the importance of Iran's compliance with the FATF rules to attract investors. The US has always emphasized the policy of implementing pressure on Iran.
Washington claims that there is a need to talk with Iran on its atomic matters, missile programs, and Iranian activities in the Middle East. The decision of FATF came at a crucial time as the parliamentary elections of Iran have concluded today. The result of the elections is expended to be released tomorrow. In recent days, the US implemented a prohibition on the chairpersons of the Iranian Council. The US officials said that the decision of Iran to declare 600 election candidates ineligible was against the people of Iran.