Iranian satellite fails to reach its orbit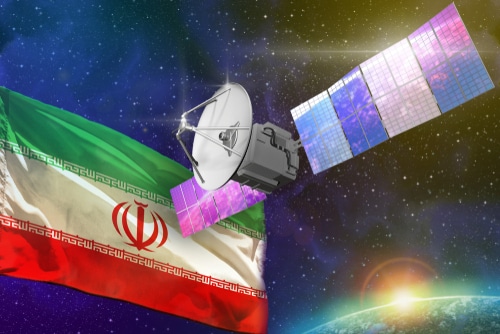 Iran sent a satellite, Victory, to space that failed to reach its orbit. Iran also presented a short-range ballistic missile named 'Thunder'. According to a report, Iran made this advancement after the killing of Qasem Soleimani, the Iranian commander, by the US. Solemani killed in a drone attack conducted by the US forces in Baghdad, the capital of Iraq.
Iran attacked the US bases in Iraq as a response to the killing of its military commander. Mohammad-Javad Azari Jahromi, the minister of information and communications technology of Iran, said that the launching of the satellite could not comply with the plan. He said on Twitter, "I wanted to make you happy with good news, but sometimes things do not happen as planned." He added that the launching of the satellite had failed.
The Defense Ministry officials of Iran talked to the governmental television about the failed satellite launching. They said that the satellite could not reach its orbit and they would improve in that field next time. The US officials said that Iran used long-range ballistic technology during the launch of the satellite. They added that Iran could use that technology in the launch of nuclear weapons.
Tehran said that they had not initiated building nuclear weapons. The government television of Iran said that the Revolutionary Guards of Iran had introduced a new missile. The new missile is named "Thunder-500". The Iranian religious leaders said that the introduction of the new missile was for strengthening the defense of Iran. Jahromi said that the plan was to send the picture of Soleimani to media through the satellite.
He added that the satellite was launched from Imam Khomeini Space Center located in the Semnan province of Iran. The space center is controlled by the Iranian Ministry of Defense. Iran launched the first homemade satellite back in 2011. According to Iranian TV, the range of Thunder-500 is above 200 km and it is run through a new type of engines.