2-year-old died in Saudi Airline plane due to sudden health problem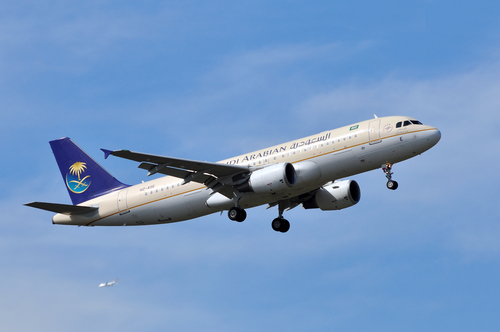 Vytautas Kielaitis / Shutterstock.com
A 2-year-old child lost his life in a Saudi Airlines plane in an unfortunate incident. The Saudi Airline's plane was traveling from Jeddah to Washington, the capital of the United States of America. The health of a child suddenly got worst in the plane and unfortunately, he lost his life. The child was traveling along with his parents.
The pilot of the plane was notified with the worst condition of the child and he landed the plane in an emergency situation on the runway of a nearby airport. The plane made an emergency landing on the Saint John Airport of Canada. The pilot told the airport administration about the bad condition of the child before landing. An ambulance was already present on the runway when the plane landed.
The medical officials gave first aid to the child after the landing of the plane but the child lost his life before reaching the hospital. According to the press release of the Saint John Airport administration, the pilot of the Saudi Airline asked for an emergency landing due to the severe health condition of a child onboard. It was mentioned in the press release that the plane was traveling to Washington.
According to the press release, the pilot contacted the control room of the Saint John Airport and told the severe health condition of a child on his plane. He asked for the permission of the emergency landing and the airport gave permission to the Saudi Airline plane. An ambulance was sent to the runway of the airport for immediately transporting the child to the hospital.
The child was in a severe health condition. He was transported to the hospital after giving the initial medical aid. Unfortunately, he stopped breathing before reaching the hospital and lost his life. The pilot tried his best to make an emergency landing at the nearest airport but it was still late. The child was traveling with his parents.