After Philippines, Coronavirus kills a person in Hong Kong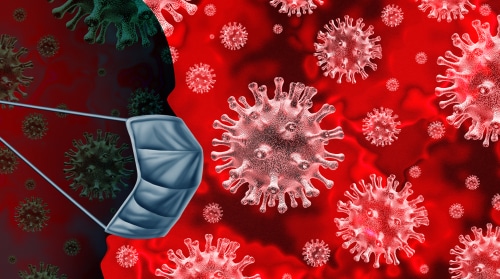 In China, more than 420 people have died so far due to the coronavirus outbreak. Now, one person has lost his life due to the coronavirus in Hong Kong. It is the first coronavirus death that happened in Hong Kong, according to the authorities. According to AFP, a French news agency, a 29-year-old man died in Hong Kong after being affected by the deadly virus.
Hong Kong is one of the two special administrative regions (SAR) of China. The man visited Wuhan, a city of China, and got affected by the virus during his visit. Last week, the virus was confirmed in his body by the medical officials. Wuhan is the main city where the outbreak of the deadly virus initiated. It is the second coronavirus death on the international level. A 44-year-old Chinese citizen also died in the Philippines after being affected by the virus.
According to the Hong Kong medical officials, they have confirmed 15 coronavirus cases in the city so far. The Malaysian officials also confirmed another coronavirus case in their country. They added that 10 Malaysian citizens had been affected by the virus so far. A 41-year-old Malaysian resident went to Singapore last month where he met his Chinese friends. One of his Chinese friends was from Wuhan. After coming back to Malaysia, the effects of the virus appeared in his body.
In China, more than 20000 people have been affected by the virus so far. The coronavirus death toll has reached up to 425 at the global level. A new hospital was constructed in China in just 10 days. The hospital has a capacity of 1000 beds. The hospital was constructed due to an increase in the number of affected patients.
50 coronavirus patients have been shifted to the hospital on Tuesday. According to the Chinese officials, another hospital is under construction that will have a capacity of 1600 beds. The authorities are also converting a gymnasium, an exhibition center, and a cultural center into a mega-hospital. This hospital will be able to accommodate at least 3400 coronavirus patients.