China condemns US, UK, and EU officials over their support for Hong Kong's black mobs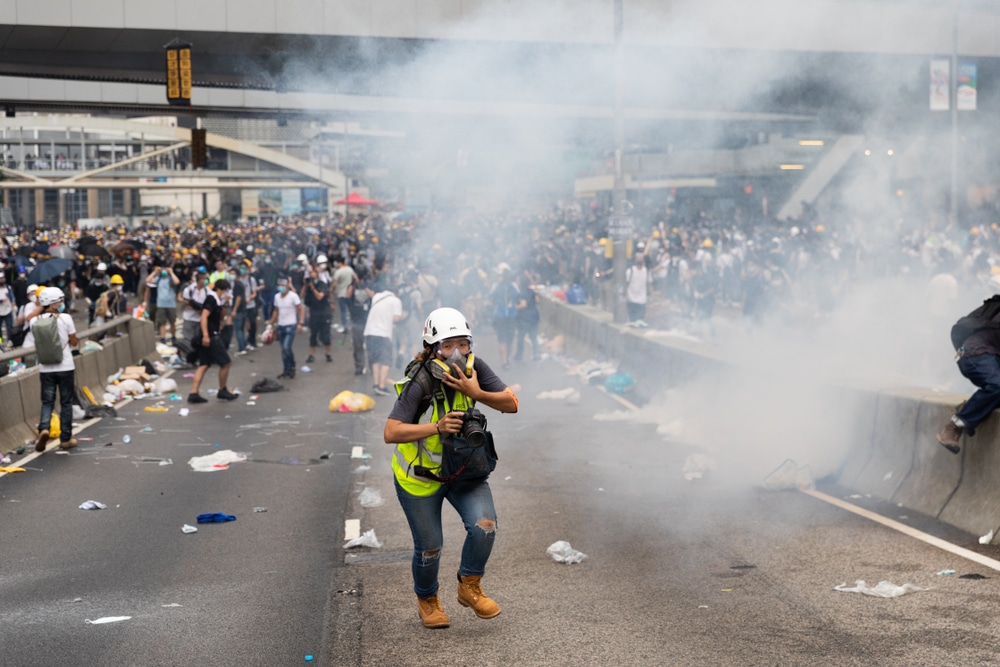 Dave Coulson Photography / Shutterstock.com
The United States, the United Kingdom, and European Union officials accused China of siding with black mobs. Chinese authorities condemned the support of the US, the UK, and European Union officials for the black mobs. It was one of the most violent days in the history of Hong Kong's return to the Chinese administration.
The Chinese authorities condemned after the politicians from various countries lashed out on the use of the police force by China on the protestors on Tuesday. Hong Kong's Office of the Ministry of Foreign Affairs said, "The US and Britain are ignoring the facts and turning the truth on its head." The office said about the mobs that there was no evil they would not commit. The office cited the 2017 incident in which 1000 people were killed by the US police. The office added that similar incidents were reported in the UK as well.
Hong Kong police took the action against the mobs when they were compelled by them, according to the office's statement. The office added, "Hong Kong police were forced to fire at the attackers to save themselves and their colleagues." Police banned the protests in Hong Kong on the occasion of the 70th anniversary of the People's Republic but the protestors came out and rallied in the streets on Tuesday.
According to the reports, an 18-year-old boy was shot in the chest by the police. Wilbur Ross, the US Commerce Secretary, said that the Chinese and the US officials might be forced to touch on Hong Kong during the trade negotiations. The trade negotiations will resume next week between the US and China in Washington.
Ross added, "Hong Kong is quite important for the international trading activities of China." Dominic Raab, British Foreign Secretary, said, "The use of live ammunition is disproportionate." He added that it would inflame the current situation in Hong Kong. A spokesman of the EU said that dialogue was the best way to move forward. Joe Biden, a Democratic Presidential candidate, also showed his support for the protestors.