Hong Kong International Airport cancels all flight due to protests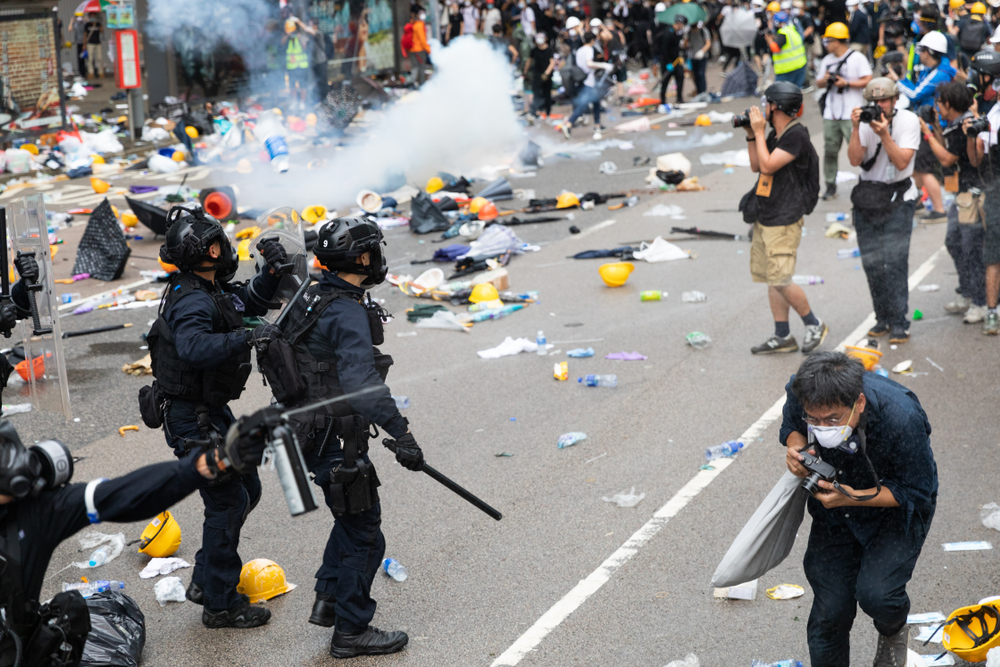 Dave Coulson Photography / Shutterstock.com
Hong Kong International Airport has canceled all flights on Monday due to the disruptions by anti-government protestors. It is one of the world's busiest airports. The authorities have advised the passengers not to come to the airport. The officials blamed serious disruptions at the airport for the flight cancelations.
Some videos on the media have shown the fires of tear gas and rubber bullets by the police on the protestors. Some people got critically injured in those close-range fires. A woman was seen bleeding from her eye. She was shot by the police projective, according to the reports. Some protestors were seen with bandages around their eyes. Airport Authority of Hong Kong released a statement on Monday afternoon, "All flights have been canceled which are not yet checked in."
The officials said that more than 160 flights would be affected due to this closure of the airport. The flights which are on their way to arrive in Hong Kong will land on the airport. All the scheduled flights have been canceled. The airport officials said that they were working on reopening of the airport by 6:00 on Tuesday.
Some passengers showed their annoying response over this disruption. One man from Pakistan said, "It is very frustrating and scary for some people. We will just have to wait for the next flight." Helena Morgan of UK was all set to receive her exam results. She said, "I am hoping we get back for them and we are not on a flight." Some passengers were known of the protests as they heard about them in the news.
Authorities are working on taking control of the current crisis. Police opened rubber bullet fires on the protesters on Sunday when they entered in an area which was banned by the police. Some protester threw petrol bombs and bricks on the police. Several people and a police officer were wounded in the clash. Police officers fired rubber bullet on the protesters at close range. The videos of the clashes were uploaded on social media.