Chicago Bulls beat the Memphis Grizzlies with help of Zach LaVine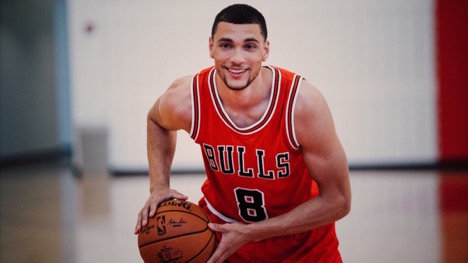 Zach LaVine has helped his side the Chicago Bulls to beat the Memphis Grizzlies on Wednesday night.
The score line was 109-107 to the Chicago Bulls who fought it out with the Memphis Grizzlies.
Zach LaVine was one fire as he scores 30 points in the match.  His clutch play was present in the match as 12 of the 30 points had come in the fourth quarter.
Zach LaVine also had great support as his teammates Lauri Markkanen and Otto porter Jr. helped him out. Markkanen had 22 points and 10 rebounds and Otto Porter Jr. had 20 points in the match.
The Chicago Bulls are on fire as they have won four of the last five matches.
The Grizzlies gave tough competition to the Bulls as Avery Bradley had 23 points and seven assists in the match. Mike Conley also had a good match as he scored 21 points and six points. Justin Holiday and Jonas Valanciunas played their part as well as the both scored 13 points apiece.
The tie was closely contested as Chicago had a slight advantage going in the fourth quarter as the lead was just of 1 point with the score of 75-74.
The biggest lead of the match was just six points.
The score line at the halftime break was 46-46 and nothing was showing from these both bottom-place teams.
There were many turnovers in the game as both the teams had nine to their stat sheet going towards the second half.
The Chicago Bulls had one less turnover than the Grizzlies in the match as Bulls had 15 while Memphis had 16 to their name.
The three quarters of the match were closely contested as there were 14 ties and 18 lead changes going towards the last quarter.
The Bulls and the Grizzlies are in the bottom part of their respective conferences and they have no chance of going to the playoffs this season.
Both these franchises need to go deeper in the league and have a hard post-season to compete for the playoff positions in the next season.