The Brewers roll pass the Cubs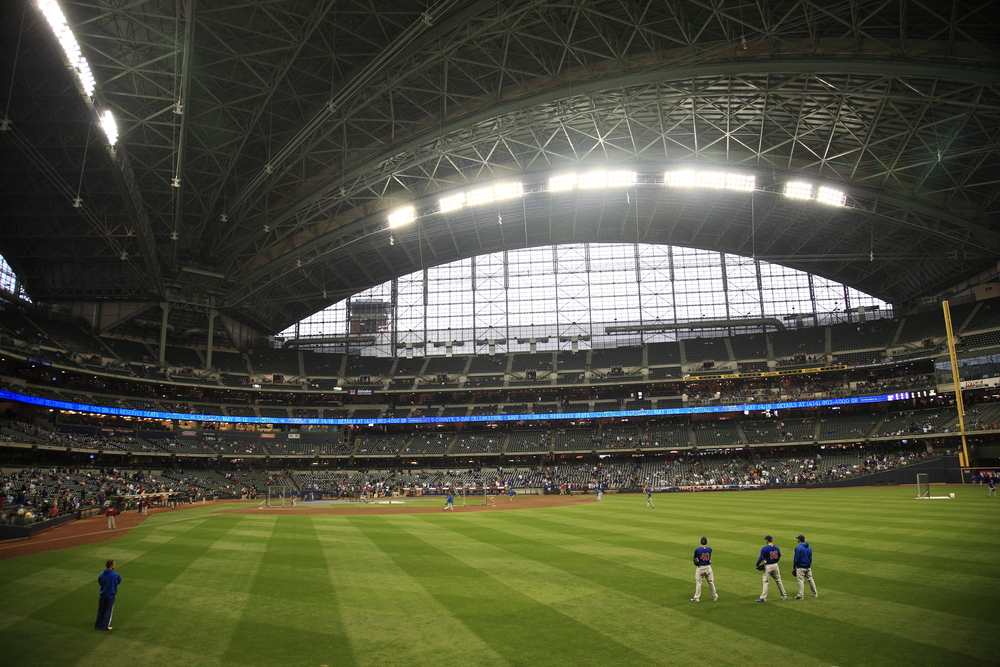 Ryan Braun and Eric Thames were hot for the Brewers as they both hit home runs.
The Milwaukee Brewers defeated the Chicago Cubs 13-10.
The Brewers carried their great form to the start of the season while the Cubs are struggling to win games.
This early season showdown occurred on Friday in which the pitchers had an awful night.
This was the Cubs sixth consecutive loss.
The defending NL Central Champions batters were in their prime. Ryan Braun, Eric Thames, Hernan Perez, Yasmani Grandal and Orlando Arcia all homered for the Brewers.
The Brewers have gotten the number of the Cubs as this was their ninth victory in the last 12 games. They also won the division tiebreaker last season.
Jose Quintana didn't had a good first start of the season. He labored through a 32-pitch first innings.
Quintana admitted that he didn't had a good match.
Quintana had a 2.13 ERA with a record of 4-1 against the Brewers last season. He has started 11 games against the Brewers in his career. He had a 6-2 record with 1.62 ERA.
The Cubs have a 1-6 record. There was some good news for the Cubs as Heyward, Daniel Descalso and Willson Contreras homered in the match.
The Brewers manager says that the team had struggled against Quintana but today they had a strong plan against him and it worked for sure.
Quintana had three walks and a career high eight earned runs. He also gave eight hits to the Brewers batters.
This may be the start of the season but the Cubs are already falling behind. This was their sixth straight loss.
On the other hand, the Milwaukee Brewers are in great form. They own their seventh match of the season.
I think it is too early to take some notice of these losses of the Cubs.
What do you think Cubs fans? Is this going to be a long season or are they going to surprise you?
Photo Frank Romeo / Shutterstock.com