Chicago Selected Black-Lesbian Woman, Lori Lightfoot, as Mayor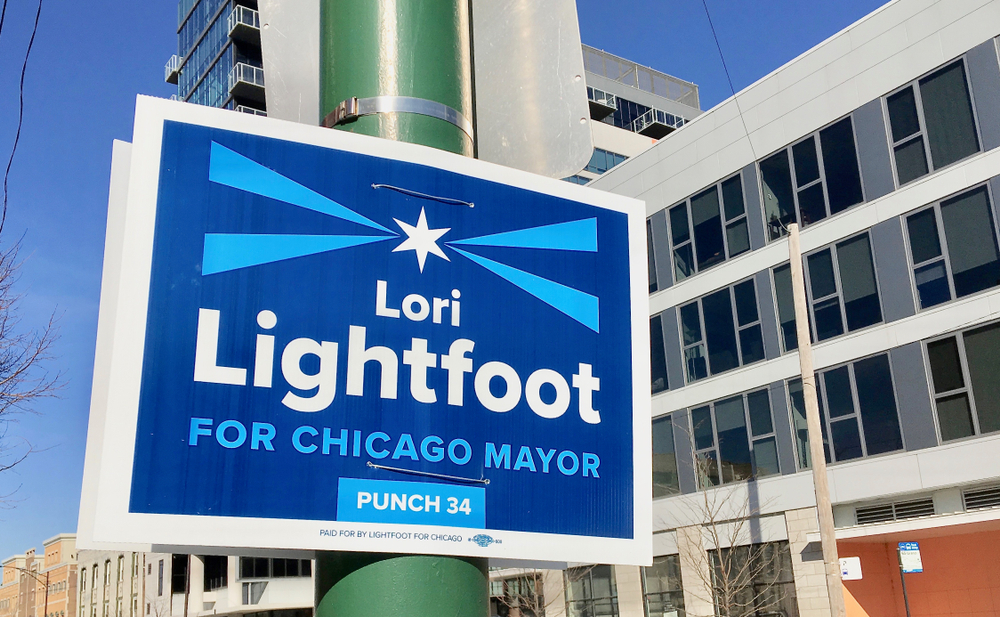 Steve Hamann / Shutterstock.com
The mayoral elections of Chicago created histories this year. Lori Lightfoot, Mayor of Chicago, did something which has become the highlight of Chicago's press. Lightfoot kissed her wife, Amy Eshleman, in front of the public and press during her victory party last week. Gay/lesbian marriage was once an obscene and now the mayor of Chicago is a lesbian herself who have been married with a woman.
It is a phenomenal picture captured by the photographers present in the party which is considered as a breakthrough for the accomplishment of New America. A black Lesbian-woman kissing her white wife in front of the public is a historical step.
Another debate has been started in Chicago in which the black supporters who made her the Mayor would never dare to ask her to lead their black churches as she is a gay woman. Rev. Martha Simmons, a scholar on Black preaching, said, "90% of the black churches would put her out". The victory of Lightfoot is a huge prospect in the history of America. Black churches do not support the woman to lead. The sexual orientation of a person must not be a concern for anyone.
Moss, pater of Trinity United Church of Christ, showed full support for Lori Lightfoot as a leader. Moss said, "We don't have time to discuss who loves who, and the victory of Lightfoot can bring a huge change". Black Church needs to support and focus more on their killings on the streets and their economic matters. Moss do not consider the discuss of someone's gender important as the struggle and har work matters.
Lori Lightfoot has given a gesture of liberalism by kissing her partner in front of the whole public and press. She is not ashamed of being a gay woman married with a woman. The black gay woman kissing the white partner is an historic scene for the America and it is a breakthrough in the way of achieving the target of New and Greater America.