Disney's culinary and college programs select 12 students of JJC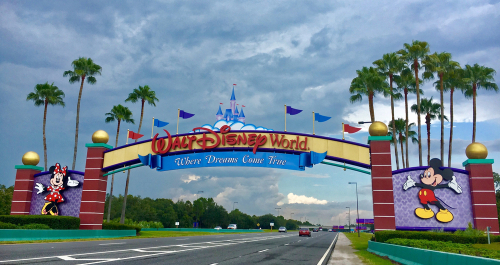 Jerome LABOUYRIE / Shutterstock.com
The culinary and college programs of the Walt Disney Company will be started next year. 12 Junior Joliet College students have been selected by Disney to participate in the programs at theme parks and resorts located in Orlando, Florida. A Mickey Bon Voyage meeting was organized on Nov. 19 at Romeoville Campus in this regard.
The selected students attended the meeting to learn more about internships. The Disney program alumni were also invited to the meeting to help the selected students. They provided viable advice and tips to 12 students selected for the next year's culinary and college programs. Patty Maurer, a JJC student, worked for the Disney's All-Star Sports Resorts. He said, "The program taught me what I want to do with my future."
Maurer added that the program taught him more about himself. Five students are selected to participate in the Disney Culinary Program for six months. They will work on one of the 300 restaurants in the park as a cook. Seven students are selected to participate in the Disney College Program. They will get several personal and career opportunities through this program.
These are paid internships in which the students will get on-site accommodation and transportation services to and from the work. The students will get discounts on food and souvenirs. They will get free entry into the theme parks, water parks, and other Disney's locations. The students were excited about these internships. Most of them will start work in January 2020.
Emily Ferneau, a selected JJC student, said, "I have been waiting years for this opportunity and cannot wait to make my dreams come true." Brandon Perez, a selected JJC student for the culinary program, said that he would learn new ways to make desserts. He added, "I am happy and excited to have the opportunity to get better at making pastries." Here are the names of other students selected by Disney: –
Alyssa Stonesifer
Emilio Gaytan
Kellie Jarose
Emily Nichols
Thomas Neises
Tyler Doughty
Alexandra Craig
Alexis Carlson
Bryce Herron
Lexy Martin