Donald Trump renews threat to China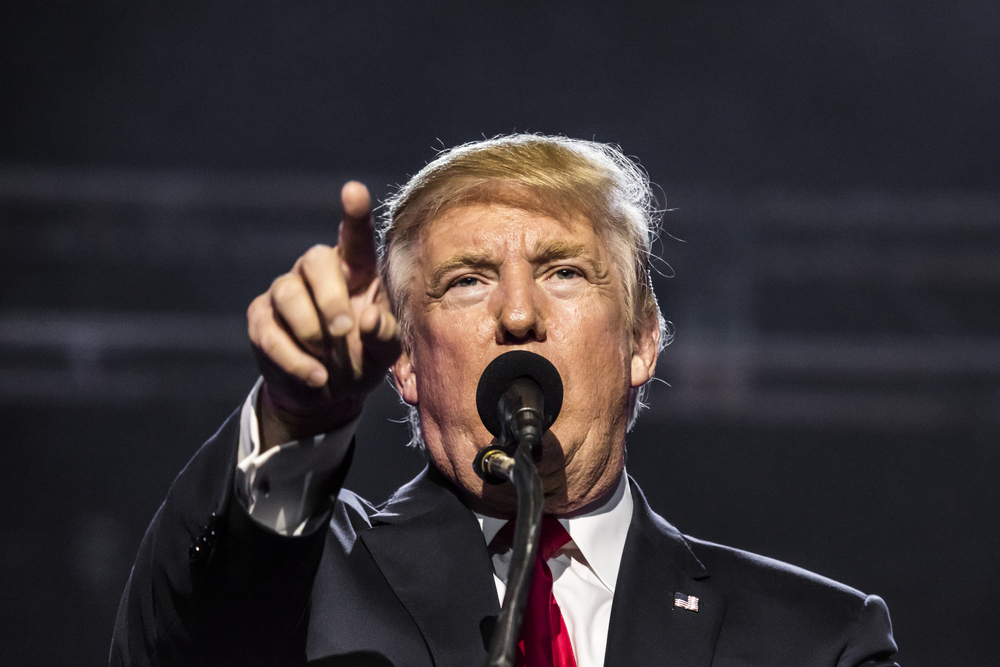 Joseph Sohm / Shutterstock.com
It seems that the uncertainty of a US-China will prolong as Trump says that they are close to an interim deal with China but also renews tariffs threat against them as well. These comments came at the Economic Club of New York which increased doubts of how quickly the 19-month trade war will end.
Trump used the opportunity to boast about the economic 'boom' happening during his tenure while downplaying any negative impact the tariffs had on each country's economy. He said that if China doesn't accede to US trade terms, then "we're going to substantially raise those tariffs." He added that "We will only accept a deal if it's good for the United States."
Both countries are trying to reach a 'Phase 1' agreement that would resolve some of the administration's concerns about China's economic practices and help defuse tensions that have slowed the global economy. Trump's words didn't give any clarity of when a deal would be reached between the two superpowers.
Trump announced on Oct. 11 that a preliminary agreement has been reached but since then, mixed statements have come through. At the current moment, a deal is appearing far from signing. Trump used his time at the forum to defend his decision to impose tariffs against China. He used the approach that China had been cheating the United States for years.
He said that the real cost would come if they had not done anything. Trump administration has given mixed signals about whether they will agree to roll back any of its existing tariffs on China as part of an initial agreement. The Chinese are adamant that easing the imposed tariffs is essential before agreeing to any agreement with the American administration. The uncertainty has grown more due to recent comments made by Trump and his administration.