EDITIONS Chicago Launches This Fall at Navy Pier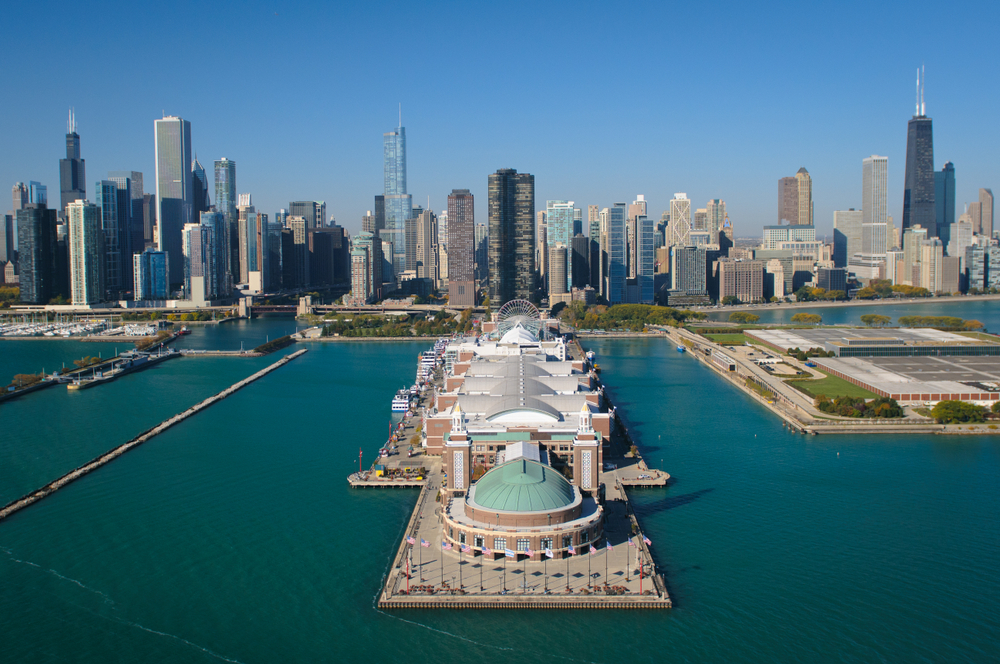 While EXPO CHICAGO is not taking place in person this coming September – fair organizers announced recently a permanent move to April – EXPO's parent company Art Expositions LLC, led by Tony Karman, announced the launch of a new art fair that will take place this fall in the city: EDITIONS Chicago – The Print, Photography & Art Book Fair. The new fair is set for September 23 – 26 at Navy Pier.
EDITIONS Chicago will host international print, photography, and art book dealers and publishers to present an exceptional range of artwork, multiples, and books, alongside an expansive four-day program. The fair has been created in affiliation with leading international arts associations – the International Fine Print Dealers Association (IFPDA) and the Association of International Photography Art Dealers (AIPAD) – and has been designed to engage a wide range of collectors and audiences.
Having a fair in Chicago in the fall has become sort of a cultural and seasonal reference point, so while EXPO has moved to the spring, having a dynamic fair in town will be welcomed by many throughout the region and the print community.
"With the increasing interest and scope of limited-edition prints, photographs, multiples, and art books, we felt that it was the right time to launch this fair to engage new audiences while developing an unprecedented collaboration between leading international associations," said Karman, President of Art Expositions LLC. "As we build EDITIONS Chicago, we look forward to working with the members of the IFPDA and AIPAD, broadening the scope of collaborations and exhibitors, and engaging our existing network of institutional partners and supporters in Chicago to add an exciting new event for established and emerging collectors in this region," he added.
EDITIONS Chicago will collaborate with Chicago's institutions, galleries, and artist-run spaces to herald Chicago on Friday, September 24th and Saturday, September 25th. Participating spaces will offer local and visiting patrons the chance to view a broad range of new exhibitions and participate in events taking place concurrently with the fair. Special Chicago events produced in partnership with Newcity are forthcoming.
"The tradition of printmaking has long been grounded in the Midwest with strong university-based programs, many community-based and collaborative workshops, and all the small press and independent publishers which make up the Chicago zine scene," said IFPDA Executive Director Jenny Gibbs. "The IFPDA is delighted to be a part of this inaugural celebration of prints and editions in the Midwest. After this most trying of years, we are especially happy to invite our members from across the United States to participate in this new venture and to provide collectors, curators, and friends new and old with an opportunity to experience the best of 500 years of printmaking in person!"
"AIPAD is decidedly excited to emerge from this pandemic and long drought of art fairs to participate in EDITIONS Chicago," said AIPAD President Michael Lee. "The opportunity to show our pictures alongside so many other art professionals is a wonderfully unique opportunity. The inclusive and collaborative big tent EDITIONS is raising will provide a special platform for AIPAD galleries to bring the joys of photography to Chicago."
For more information on EDITIONS Chicago (September 23 – 26, 2021) visit editionschicago.com
Fair Schedule:
Opening Night | Thursday, September 23: 4:00pm Opening Benefit • 6:00pm VIP Opening
Friday, September 24: 11:00am – 7:00pm
Saturday, September 25: 11:00am – 7:00pm
Sunday, September 26: 11:00am – 5:00pm
Ticket Prices: Single ticket $15 | Three Day $25 | Student & Senior $10