Grocery Expert's Strategies for Saving Money on Summer Cookouts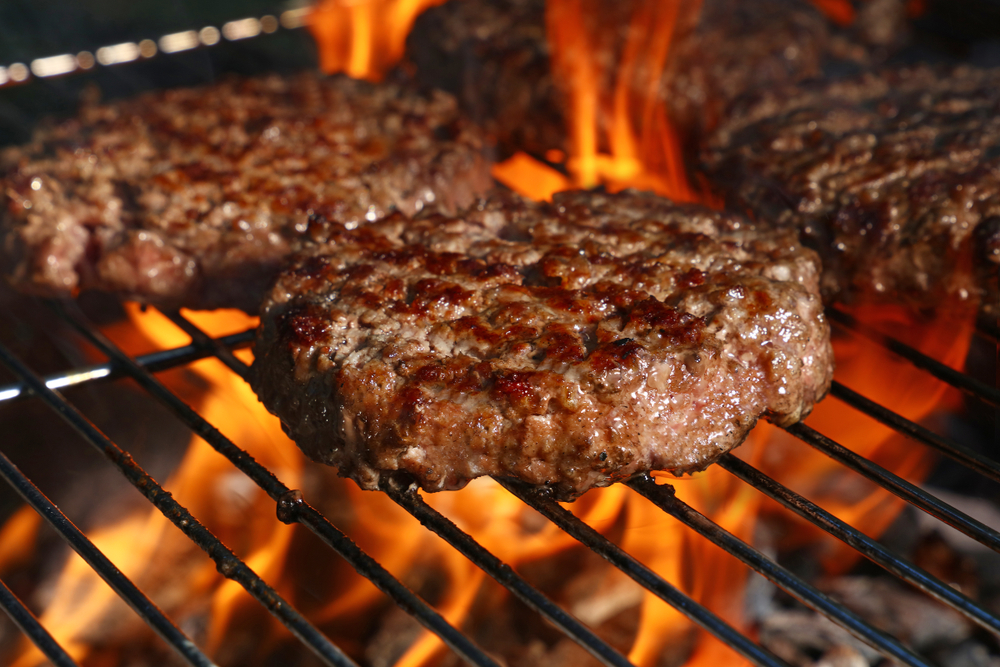 Summer means countless outdoor meals. If you want to keep your wallet full this upcoming season, follow strategies for saving money on summer cookouts. You might want to leave some tasks to professionals, but whether you're all DIY or do a few select tasks yourself, you can save money.
The summer months are quickly approaching, meaning you might be preparing to host several outdoor meals. These occasions can add up costs, but you shouldn't have to sacrifice the memorable barbecues that come with the season. By sticking to our strategies for saving money on summer cookouts, you can enjoy the opportunity without breaking the bank.
Avoid Convenience Items If You Can
Although pre-cut fruits and veggies may tempt you, it's often cheaper to slice everything up yourself. If you know you'll be in a hurry, consider cubing your pineapple or watermelon and dicing up your zucchini and onions the night before or morning of the event. No doubt, these chopping tasks will take extra time, but the result will be worth it, and your low grocery bill will be even lower.
Buy in Bulk
Instead of buying items as you go, stock up. Try to buy items you'll use multiple times during one trip—for example, bags of chips, hamburger buns, and even paper napkins and plates. Costco, for example, may cost more upfront, but you do save per unit which is especially helpful when you're feeding more people in summer mode. You might run to the store less frequently and save gas and time, but be careful about expiration dates. When you buy in bulk, you're also more likely to waste food that's forgotten on the back shelf in the pantry. Some frozen foods and bulk foods can be used a little after the expiration date, but there are some foods that begin to lose the quality of taste even a few weeks before the expiration date.
Get Creative in The Kitchen
You might want to experiment and exercise your culinary talents. For instance, think about how adding fresh herbs or store-bought condiments to beef or chicken. In that case, don't be afraid to combine spices and other items to create your own signature barbecued ribs, sauces, or seasoning blends for the dishes. Your own creations might taste better than what you'd pick up otherwise. Check out websites and Facebook pages for grocers and brand names for ideas, recipes, and deals, etc. However, if you're not ready for experimentation or can't handle all aspects of your meal presentation, you can always count on Jewel, Mariano's kitchen, or Thuringer Meats or a local caterer to help put together a package.
Plan for a Potluck-Style Event
Even though you're opening your backyard to family and friends, this doesn't mean the menu has to be entirely on you. Ask guests to bring desserts and sides—this way, you can splurge on the main course. Think succulent seafood or meat from a butcher. Plus, many people won't even mind contributing to lunch or dinner -— either because they genuinely enjoy cooking, or they want to offer something unique.
Scope Out Savings
As you probably suspect, you can't keep costs low without seeking out savings. If you want to save big money, you can't count on stumbling upon deals here and there. Using a Mariano's Reward Card is absolutely essential for saving money. The next level is hunting coupon and digital coupons. For example, make sure you're logged in Mariano's on you smart phone, and don't hesitate to browse or search the digital coupons section. Aldi Foods always has great low prices, and most of their exclusive brands are tastier than competing brands that are available at all stores. For example, many people claim the Savoritz "Golden Round Crackers" taste better than Ritz crackers. Also, there are plenty of name brands available — such as Hellmann's Mayonnaise.
One big help is having a friend or family member help with coupon hunting. You might have fun helping each other with thoughtful finds for each other on your deal hunting expeditions. The old time weekly mail flyers are also a big help for savings, you can also find many of them online. Here is a directory of flyers from CARDINAL NEWS … Arlingtoncardinal.com/flyers
We hope these strategies for saving money on summer cookouts are a big help in reducing your costs this summer.