JJC Technical Department to host CAD competition on March 6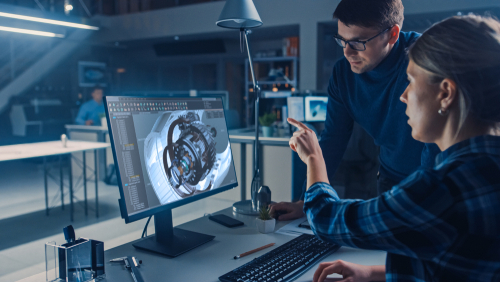 The Technical Department of the Junior Joliet College is going to organize the 2020 Regional Computer-Aided Design (CAD/Drafting Competition on March 6. According to the organizers, at least 110 high school students will participate in the competition. The competition will take place in the T and U Building located on the main campus of the JJC.
The timing of the competition is from 7:30 am to 2:00 pm. The organizers said that the event would be coordinated by the Illinois Drafting Educators Association. The association is working on engaging the students in challenging and competitive CAD/Drafting experiences. The competitive students will be selected by the association for the state-level competition.
According to the competition organizers, the students from the Lincoln-Way, Lockport, Lemont, Marquette Academy, Joliet West, Joliet Central, and Seneca high schools will participate in the competition. The teachers have chosen the categories for the students. The students will be tasked on the base of these selected categories. The students will submit their designs that will be judged by the industry professionals/experts.
The winners of the competition in each category will get prizes and awards. Scott Boudreau, the professor of CAD at the JJC, said, "The competition is a great experience for students considering a career in CAD drafting." Boudreau is also serving as the regional director of IDEA. The competition will improve the creativity of the students in a fun way, according to Boudreau.
The competition will decide whether the students are ready to compete at the state level. The high school team from all across the state will participate in the state-level competition. The Illinois State University in Normal will host that competition on April 18. The reward for the winner of the state-level competition is a medal. The 2020 Regional CAD/Drafting Competition is the first step forward towards the state level competition.