Chicago rises security in synagogues after recent vandalism events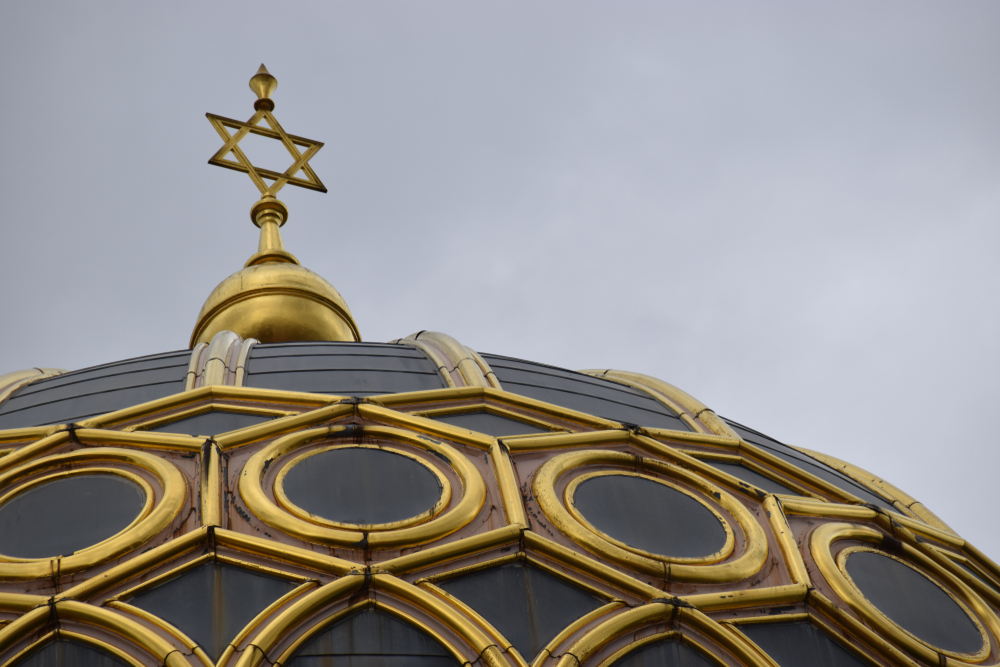 Chicago police say that they are increasing the security in Jewish sites after recent arson attempt and vandalism events at synagogues this weekend. The Chicago Police Department say that an unknown man was caught on camera leaving a Molotov Cocktail at Anshe Sholom B'nai Israel Congregation in Chicago's Lake View East neighborhood.
Police say that they found three broken glass bottles with unknown substances inside and charred black cloth towels were also found at the scene. They say that no one was hurt and no buildings were damaged in these vandalism act. Rabbi David Wolkenfeld have addressed the attacks and have written a letter to the congregation on Facebook. He says that someone has attempted to violate this sacred place which is beating heart of this vibrant community.
He says that we need to stand together and show unity in such times. He said that we must help each other in times of dark. Chicago Police spokesperson Anthony Guglielmi said that they are also searching for a separate people who had smashed in three car windows outside of synagogues in the Rogers Park District at the weekend.
Guglielmi had tweeted on Sunday that Chicago Police Deputy Superintendent Anthony Riccio have ordered special attention to Jewish localities in wake of the recent events that have taken place during the weekend. Rabbi Wolkenfeld said that they have implemented proactive security culture of constant improvement well before these attacks.
John Cohen, a former acting undersecretary at the Department of Homeland Security (DHS) and current ABC News contributor says that United States have been decline in anti-Semitism in the past several decades but that has risen in the past three to four years. Police have given out number to which people can give information about the Chicago arson attempt. The number is 312-746-7618.