Turkey deploys ambassador to Israel after 2-year gap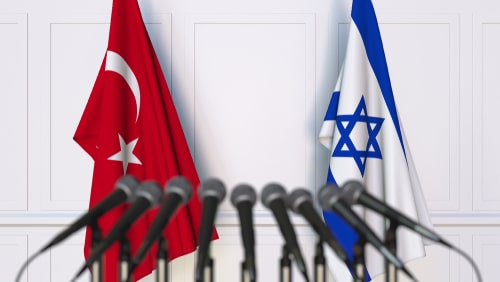 Turkey has appointed its ambassador to Israel after a gap of two years. In May 2018, Turkey brought its ambassador back from Israel to protest against the attacks on Palestinian demonstrators. The law enforcement attacked Palestinian demonstrators who were recording their protest against the decision of Donald Trump to transfer the US embassy from Tel Aviv to Jerusalem.
According to the report of Al Jazeera, Turkey appoints Ufuk Ulutas as its new envoy to Israel. Al Monitor also reported that Turkey took the decision to strengthen its ties with the new president-elect of the US, Joe Biden. Al Monitor further reported that Ulutas was well experienced, clever, and pro-Palestinian. He studied Hebrew and Middle East Politics at the Hebrew University. He is also an expert on Iran, the territorial rival of Israel.
Turkey first broke its diplomatic ties with Israel in 2010 when Israeli commandos killed 10 pro-Palestinian Turkish social leaders. Ulutus is not a professional ambassador. He has been appointed after the normalization of diplomatic ties between Israel and other Islamic countries including the UAE, Bahrain, Sudan, and Morocco.
The Palestinian leaders said about his normalization that they were stabbed in the back by Arab countries. The Arab countries have signed various agreements with Israel related to improving diplomatic relationships. Last year, Trump announced the Middle East Plan that was rejected by the Palestinians. The Palestinian leaders claimed that the Plan was entirely in the favor of Israel.
Recep Tayyip Erdogan, the president of Turkey, criticized the Middle East Plan and other agreements made by Trump. He called himself a strong ally of Palestine in the Muslim world. It is still unclear whether Ankara will resume complete diplomatic ties with Israel or not, after the appointment of Ulutus as Turkish ambassador to Israel. Turkey reportedly wants to improve its relations with the Biden administration.