Indiana man convicted on charges of kidnapping child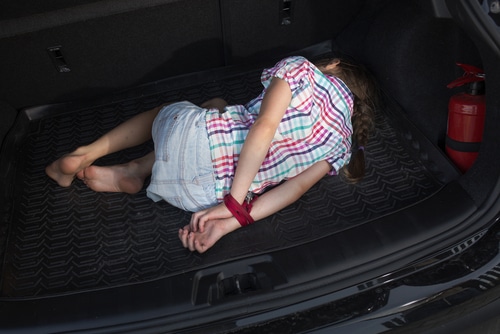 Bryan Protho, a 41-year-old Indiana man, has been convicted by a federal jury on the charges of kidnapping a child in Calumet City. According to the court document, Protho kidnapped the child from a street when she was coming home from school. The crime happened on December 20, 2017, at about 3:30 pm.
The jury found that Protho grabbed the child and dragged her into a red Ford Explorer vehicle. The child was walking on a sidewalk in the south suburb when he kidnapped her. Protho assaulted the child after parking the car in a nearby alley. The victim flagged down a passing vehicle after getting out of the car. The law enforcement officials captured the kidnapping by using a residential surveillance system.
The law enforcement agents arrested Protho on Dec. 27, 2017. He remained in the custody of the officials since then. The child testified in the court during the two-week trial. The victim identified Protho as her kidnapper. Protho has been convicted by the jury on Monday on one count of kidnapping. According to the US Sentencing Guidelines, one count of kidnapping charges is punishable for up to 20 years in federal prison upon conviction.
The law experts suggested that the maximum sentencing penalty for a kidnapping charge is life imprisonment. Andrea R. Wood, a US District Judge, did not set the sentencing date immediately. According to the court documents, Protho will appear in the court on March 5, 2020, for a status hearing.
The investigation of the kidnapping case was conducted by the Calumet City Police Department. The Federal Bureau of Investigation (FBI) and the Lansing Police Department provided valuable assistance during the investigation. Christopher V. Parente and Kelly Guzman, the assistant US attorneys, represented the government in the case. The community members also provided valuable assistance in the case and they were thanked by the officials.