Outdoor Fire Spreads to Attached Garage at House on Wildwood Ln, Mount Prospect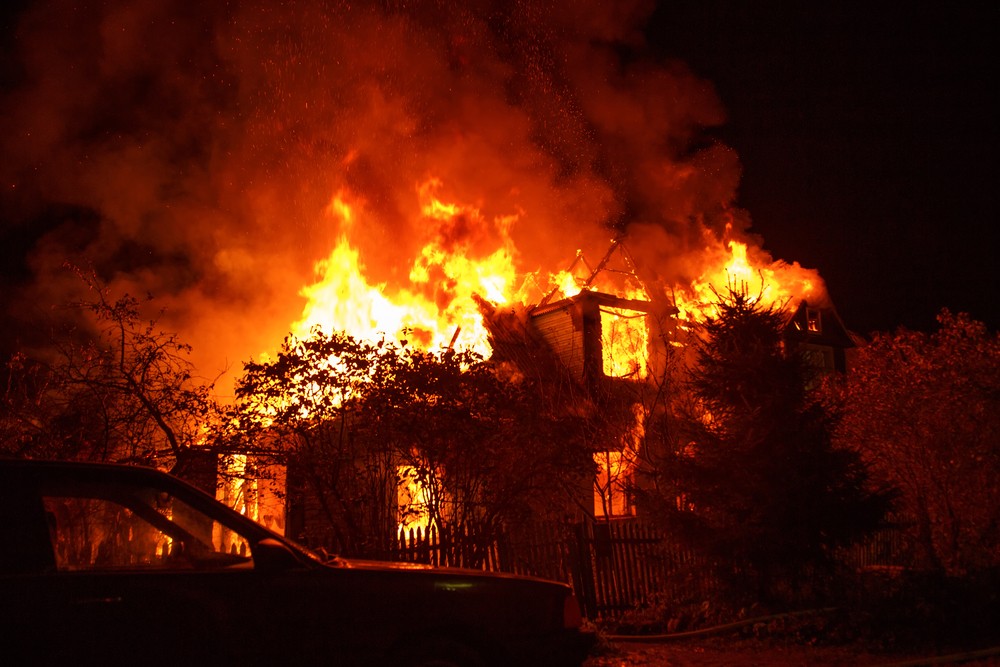 Police, firefighters and paramedics from Mount Prospect responded about 10:35 p.m. Monday, May 31, 2021 to a report of an outside fire in the block of 1100 Wildwood Lane in Mount Prospect. By 10:40 p.m. firefighters were updated that the vegetation fire was spreading quickly to the house. The fire department call was updated to a structure fire at 10:40 p.m. and was updated to a working fire by 10:44 p.m.
Des Plaines firefighters and a Des Plaines command officer were also assigned to assist Mount Prospect firefighters with the working fire.
The outside fire was located on the north side of the home near the attached garage. Flames extended up the siding and up to the garage attic and roof connected to a 2-story single family home.
Firefighters stopped the fire from extending to the living area of the house, and declared the fire out by 10:54 p.m.
No injuries were reported, but residents were displaced for at least one night, and experienced a property loss of about $50,000. The initial fire investigation indicated the fire was accidental.