Peoria County Clerk seeks approval for her proposal of waiving Marriage/Civil Union License fee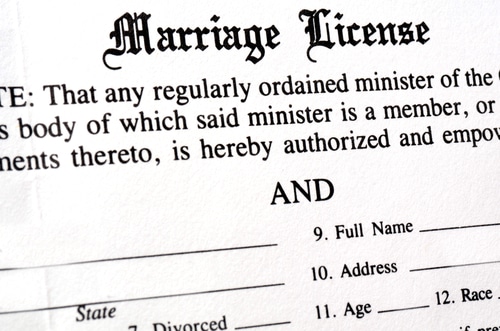 Rachael Parker, the Peoria County Clerk, sent a proposal to the Peoria County Board related to waiving marriage/civil union license fees. Many people have been forced to reapply for the license due to the coronavirus pandemic as they have canceled or postponed their weddings. Parker is asking the board to approve her proposal.
The Ways and Means Committee of the Peoria County Board passed the proposal unanimously yesterday. The full County Board will look at the proposal on May 14 during its meeting. The Board members will make a decision related to the approval or disapproval of the proposal. The licenses of many people who had planned to get married before the coronavirus restrictions will get expired.
According to the rules of the State of Illinois, the licenses cannot be extended past the original 60-day issuance. Parker said, "We currently have thirteen licenses that will expire by April 30." She added that they had another 47 licenses that would expire by May 30. According to Parker's proposal, she asks for waiving the license fee for these couples as they were forced to cancel their plan weddings due to the coronavirus pandemic.
The cost of a marriage license in Illinois is $75. A remittance of $5 is included in this amount that goes to the State of Illinois for its Domestic Violence Fund. According to Parker's proposal, the amount of $70 should be waived for the couples who acquired the licenses between February 1 and April 30 and could not conduct the ceremony.
Parker explained, "Should the board pass the resolution, we would need couples to reach out to us." She said that the couples had to contact the administration related to the cancellation of their licenses for getting the waivers. She added, "These would not be automatic waivers." The Peoria County Clerk's Office is continuing to issue marriage licenses by using the internet. The identities of the couples have been verified by using Google Hangouts.