Motorcycle and Car Collide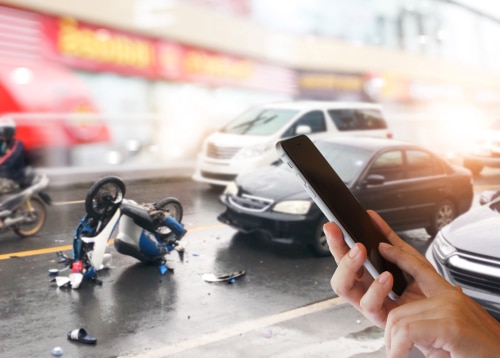 Around 9:38 p.m., on Sunday, July 5, 2020, the Peoria Police Department, Advanced Medical Transport, and Peoria Fire Department to the 3300 block of North Sterling Avenue regarding an accident involving a motorcycle and a car. The officers arrived upon the spot.
The officers located a male operator of the motorcycle in the roadway. Unfortunately, he couldn't make it and was pronounced deceased on the scene at 10:16 p.m.
The car driver had non-life-threatening injuries and was transported to a local hospital. Information was pulled from the scene of the incident. Initial information showed that the car driver was pulling out onto Sterling Avenue from the 3300 block of North Sterling Avenue. 27-year old Seth T. Guthrie of Peoria was driving the motorcycle.
Guthrie was headed northbound on Sterling. As the driver of the car entered Sterling, the motorcycle and the car collided. Multiple blunt force trauma injuries were sustained by Guthrie. He likely died instantly on the spot. He suffered injuries even with wearing a helmet. No autopsy will be conducted. Toxicology tests are pending.