Prime Minister of Bahrain Khalifa bin Salman Al Khalifa died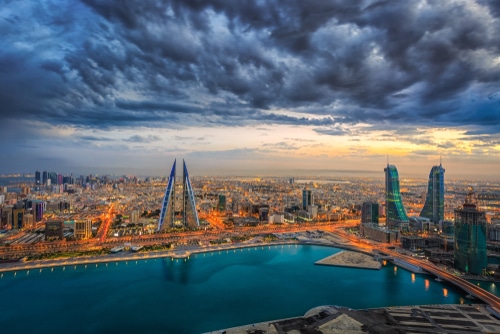 Prince Khalifa bin Salman Al Khalifa, the prime minister of Bahrain, has died at the age of 84. He was one of the longest-serving prime ministers in the world. According to Associated Press, an international news agency, a governmental news channel of Bahrain announced the death of Al Khalifa.
The news channel announced that Al Khalifa was admitted to the Mayo Clinic in the United States of America. However, the details about his illness and treatment were not shared by the channel. The Mayo Clinic has not released any information about the death of Bahrain's longest-serving prime minister.
The power and wealth of Al Khalifa could be seen everywhere in Bahrain. The small island is the home of the American Navy's 5th Fleet. The official portrait of him was hung for decades on the walls having the portraits of the rulers of Bahrain. He had his personal island where he used to meet international delegations and guests.
He was a supporter of the Al Khalifa family. The Prince was a representative of the historic style of Gulf leadership. A majority of the population of Bahrain protested against this kind of leadership in 2011. The protestors demonstrated against the corruption charges faced by the Al Khalifa government. Prince Khalifa was born in the Al Khalifa family that has been governing the country for the last two centuries.
He was the son of Sheikh Salman bin Hamad Al Khalifa, the former ruler of Bahrain. He learned the ruling skills from his father. Sheikh Isa bin Salman Al Khalifa, the brother of Prince Khalifa bin Salman, took power in 1961. He was the king of Bahrain at the time of Bahrain's independence from Great Britain in 1971. Sheikh Isa took charge of handling diplomatic and ceremonial duties while Prince Khalifa took economic and governmental charges. Bahrain progressed quickly in various fields after getting independence from the UK.