Pritzker promises to boost Child Care Assistance Program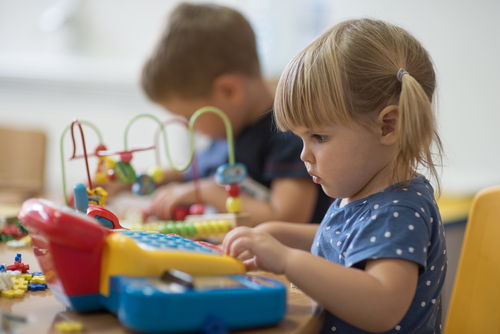 JB Pritzker, the governor of Illinois, said in a news conference, "Illinois will become the best state in the nation for families raising young children." He visited the Carole Robertson Center for Learning and attended a news conference. The Carole Robertson Center for Learning is a specialized center in child education in Chicago.
Pritzker promised to boost the Child Care Assistance Program (CCAP) as it was thrown into chaos by Bruce Rauner, the predecessor of Pritzker. He took a great step in terms of the education of the young children in Illinois. A commission has been appointed by the governor, the Illinois Commission on Equitable Early Childhood Education and Care Funding. According to the officials, the commission will find the issues related to the children's education over the next year.
Pritzker said that he was committed to make Illinois the best state of the nation in terms of childhood education. Social inequality can be minimized by focusing on early childhood education. Pritzker said that he wanted to bring every child to the kindergarten with the cognitive skills. It is the right of every child to get equal opportunities for learning, thinking, reading, and remembering.
He added that the Illinois children deserved to go to kindergarten to learn the social-emotional skills to cope with the challenges. The early learning programs can help the children to acquire the necessary skills to tackle the societal challenges via thinking, observing, and solving issues. Pritzker said, "I am proud to say that many of the modern standards and model programs were conceived and developed right here in Illinois."
The Governor's Office said that the Rauner's administration changed the eligibility criteria for the CCAP that resulted in the drop in enrollment of at least 30000 students. Pritzker has an aim to bolster the organizations that work on early childhood education. He increased investment in training programs by $3 million.