Ilhan Omar accuses Trump of putting her life at risk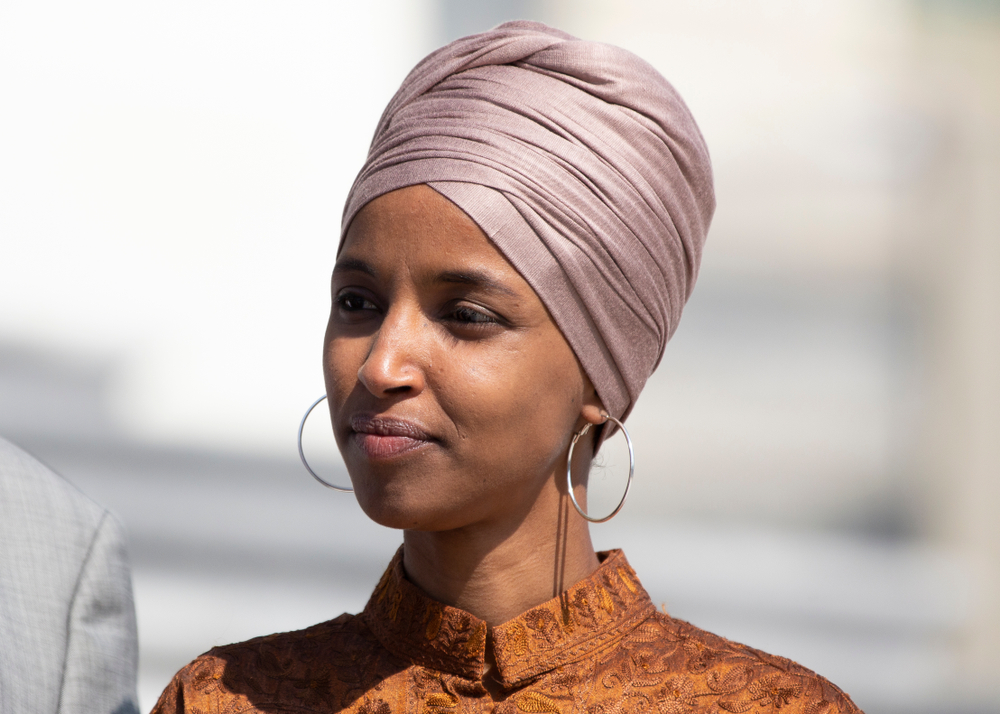 aschwaphoto / Shutterstock.com
Congresswoman Ilhan Omar has condemned the tweet of Donald Trump. Trump retweeted a post which talked about the partying by Omar on the anniversary of the Sep. 11, attacks on the United States. She said that Trump put her life at risk by spreading a wrong message against her.
Terrence K. Williams, a conservative actor and a comedian, tweeted a film which allegedly said that she was dancing in a party on the anniversary of 9/11 incident. Trump retweeted that post by Williams on Twitter. Omar said that the dancing video was shot at a Congressional Black Caucus event in Washington. She also said that the video was shot on a different date. Omar posted a tweet in which she said, "The president of the United States is continuing to spread lies that put my life at risk."
She gave the justification of the video as the video was shot in a CBC event which was a celebration of the black women in Congress. It is not the first time when Trump attacked the women of color. He has made several racist attacks for the demonization of Omar and other members including Rashida Tlaib, Ayanna Pressley, and Alexandria Ocasio-Cortez. Their union is known as "the squad".
Omar is a Muslim congresswoman from Minnesota. Trump wrote in the retweet, "Ilhan Omar will win us the Great State of Minnesota. The new face of the Democrat Party." Williams was involved in posting conspiracy theories on Twitter. He posted last month that the death of Jeffery Epstein might be linked with the former president Bill Clinton. Trump retweeted that claim as well and defended Williams.
Adam Green, the co-founder of the Progressive Change Campaign Committee (PCCC) tweeted, "Can someone name something better than Ilhan Omar dancing to Lizzo? Because I cannot think of anything." The PCCC responded to the retweet of Trump and said, "This is an abhorrent lie that endangers a member of Congress." The PCCC demanded the removal of the tweet by Trump.