Top-security clearance was demanded by Trump for his senior advisor Kushner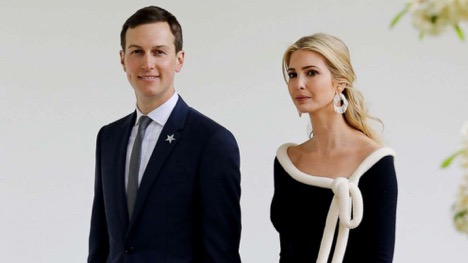 The officials got orders from President Donald Trump last year to grant top-security clearance to Jared Kushner. Kushner is the son-in-law and senior advisor of Trump. White House did not answer about it as it declined to comment on this matter. Intelligence agencies and officials showed their concerns about security but despite their concerns, Trump ordered the grant of security-clearance. John Kelly, who was Chief of Staff at that time, said that he was ordered to give security clearance to Kushner.
White House counsel of that time, Don McGahn, wrote a memo against taking such orders. However, the spokesman of the lawyer of Kushner, Peter Mirijanian, responded by saying, "the security clearance was given to Kushner by the security agencies without any external influence". "The media was always conveyed with the affirmation and nothing changed what was decided and done at that time", he added. The press secretory of White House, Sarah Sanders, declined to comment on the story covered by the Times. Elijah Cummings, Chairman of the House Committee on Oversight and Reforms, said, "The story of the Times shows that Trump gave the orders to reach the sensitive information against the concerns of the security officials of that time". He also added that it is contradicting the denials of Trump in public related to this matter.
Cummings assured that his team has started to investigate the clearance grant of Kushner. They have requested the necessary documents and interviews to get a better insight over this. "We have not, yet, received any document from the White House", Cummings gave a statement. He also said that they would look for alternative options if they would not get any response from the White House. Ivanka Trump, daughter of Trump and wife of Kushner, said that President had played no role in the security clearance process of Kushner.