President Trump Forces Foxconn to clarify their position on the U.S. plans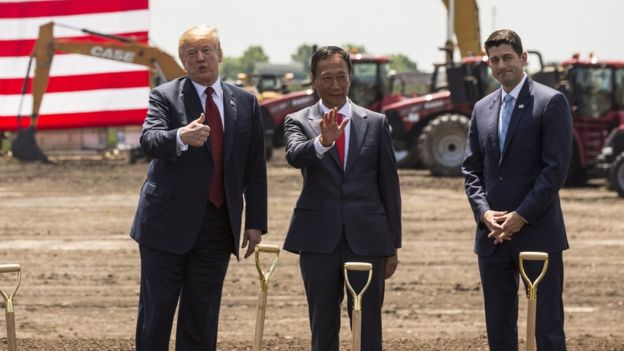 President Trump decided to intervene in the matter himself that Foxconn was thinking about the approach they will have for the new factory that they are building in Wisconsin.
Foxconn planned for making LCD panels but they are now considering of making a high-tech research facility.
This news came as a huge blow for President whose main priority is the manufacturing sector.
But Foxconn decided to start the plant construction after the Foxconn Chairman and President Trump had personal conversation with each other.
President Trump celebrated the news by tweeting about this success.
Foxconn didn't give any detailed information about the type of workers they are going to hire but they said that they are committed to bring investment in the region which could create about 13,000 job chances.
This government backed deal is getting controversial with the incentives that are given to the company. Lawmakers said that it could take more than 25 years for the project to be overall profitable.