Trump arrives in angry and grieved El Paso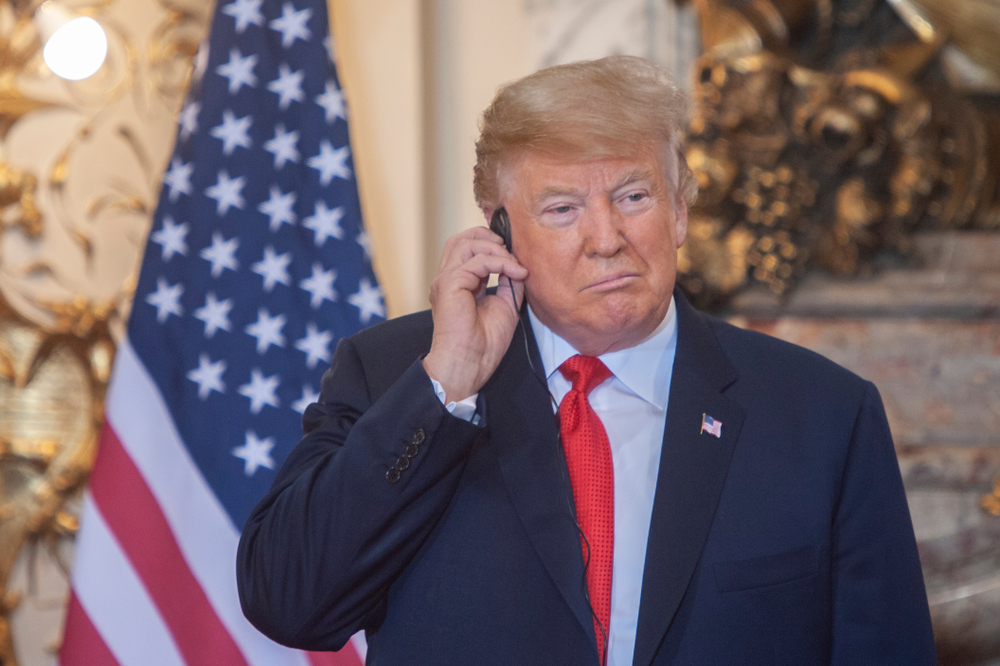 Patricio-Murphy / Shutterstock.com
Donald Trump has visited the sites of the mass shooting event in Texas and Ohio. People protested upon the arrival of the president. Donald Trump arrived in El Paso on Wednesday morning to pay tribute to the victims of the mass shooting incident.
Hundreds of people gathered in the Washington Park of Texas to denounce Trump. Trump met the call to stay away from Texas. The shooter's racist manifesto aligned with Trump's rhetoric which has made the people of Texas angry on the president. They called his arrival as throwing salt on their wounds. David Stout, the county commissioner of El Paso, said, "The first thing out of his mouth better to be an apology."
People raised the signs in the protest including 'Trump is a racist' and 'protect our kids, not the NRA'. People stood long under the hot sun during their protest. Adri Perez of the El Paso ACLU said that it was the time to say, Donald Trump, your racism was not welcome here. He added that the people of El Paso should turn their grief into anger and their anger into action.
Barbara Canchola, a 74-year-old protestor, said, "His motto is 'make America great'. I think it is 'make America hate'." She said that El Paso was not a community of hate. Donald Trump and his wife, Melania Trump, arrived in Texas from Dayton, Ohio. They visited some of the victims injured in the mass shooting event. Stephanie Grisham, press secretary of the White House, said, "President met with the first respondents, hospital staff, and injured people during his visit to El Paso."
Grisham said that everyone welcomed Trump and they were excited to see the president. Trump called his visit to Ohio and Texas successful. He tweeted, "What great people I met there and in Dayton, Ohio." Trump visited two cities to show his support for the victims of the mass shooting events happened back-to-back in Texas and Ohio.