Trump says 'American Justice' delivered by killing Iran General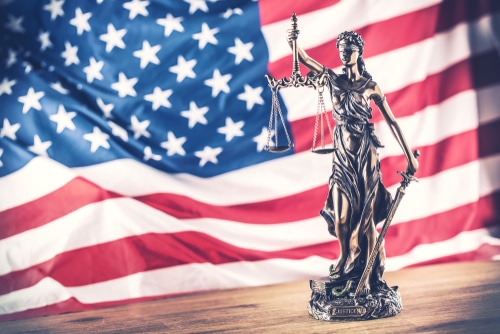 President Donald Trump used the killing of Iranian General Qassem Suleimani the theme of his re-election campaign on Thursday. He was delivering a speech to a campaign rally in Toledo, Ohio as thousands cheered at him as he said the killing of Suleimani saved countless lives and delivered 'American justice'.
He spent the majority of his speech time in defending his action of the killing of the commander of Iran's military al-Quds force at Baghdad airport a week ago. He also rejected the claims of Democrats that he overstepped his authority by authorizing the drone strike against the commander. Trump said that Suleimani was the chief architect that organized violent protests by Iran-backed groups at the US embassy in Baghdad earlier this month.
He said that if he had not acted demonstrators might have broken in and killed Americans or taken them hostage, a repeat of the 2011 storming of a US diplomatic facility in Benghazi, Libya, in which the US ambassador was killed. Trump said, "Last week the United States once again took the bold and decisive action to save American lives and deliver American justice."
His appearance at the Toledo arena was his first campaign rally of the 2020 election year. His selection of this site shows the significance of the state. This state may be critical for his re-election in office next November. Trump had flipped Ohio by winning by 8 percentage points that had voted for Democrat Barack Obama in 2008 and 2012.
Trump and his advisors have said that Suleimani was conspiring activities against U.S.A but have failed to deliver any details against these claims. Trump said, "Suleimani was actively planning new attacks and he was looking very seriously at our embassies, and not just the embassy in Baghdad, but we stopped him and we stopped him quickly and we stopped him cold."