US companies that produce goods in China face coronavirus fear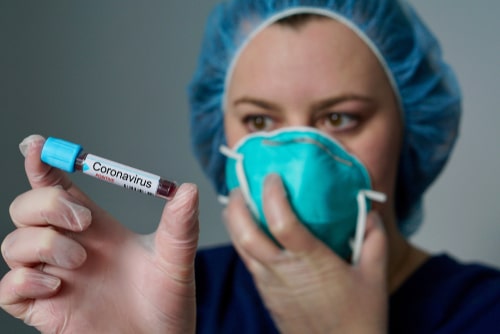 The production of many goods made in China has been halted due to the current outbreak of coronavirus in China. Several parts of China are in quarantine at the moment and travel restrictions are also applied. These circumstances made it hard for companies to carry on their productions. Nicholas Economides, a Professor of Economics at the NYU, said the current situation was not good.
Economides said, "There is a major disruption of the supply of these goods because right now everything is at a standstill in China. He said that they had no idea about how long the disruption would last. Apple said that it had closed all of its corporate offices and retail stores in China amid coronavirus outbreak.
The most affected products include car parts, laptops, and smartphones. There are some products that are only produced in China and nowhere else in the world. The biggest impact will be seen in those areas. The total production of the world is 80 trillion and China produces 12 trillion of those 80 trillion products. Economides said that there were substitutions present in most of the areas of production. The impact will be noticed in those areas where production is done only in China.
Phantom Fireworks is one of the companies that heavily rely on China. The company is known for supplying Independence Day fireworks. Alan Zoldan, the executive vice-president of Phantom Fireworks, said, "We have had shipping and production issues, but nothing at this level. Nothing at this level." The current shipping operations of Phantom Fireworks have been halted. Zoldan said that it was a crucial time of the year for them but there was no supply.
Zoldan said that there would be a shortage of supply during the Independence Day celebration time. He added that if the situation would remain the same as it was now then there would be a pretty serious shortage of the products. Only a few producers of fireworks operate outside of China.