US imposes sanctions on Myanmar's general and officers upon human rights violation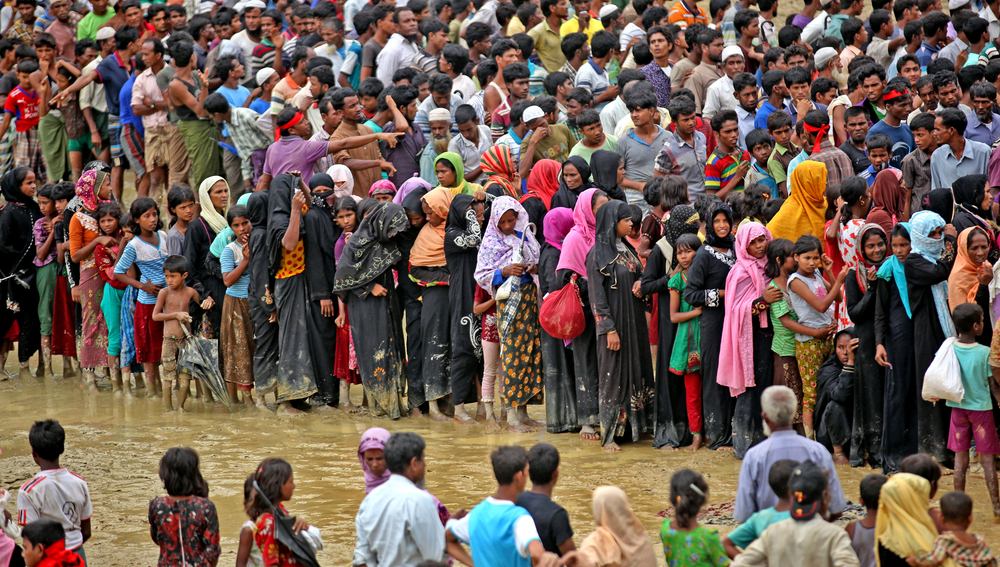 Sk Hasan Ali / Shutterstock.com
The United States of America has imposed sanctions on the top general of Myanmar. Three officers will also face sanctions by the US. The US accuses them of human right violations against Rohingya Muslims. Mike Pompeo, Secretary of State, said that they had the evidence against the top generals. They were involved in the attacks on the Rohingya minority in 2017.
The military and government of Myanmar condemned the sanctions imposed by the US. Zaw Min Tun, Brigadier General of Myanmar army, told a news agency, "An army-led investigation into the 2017 violence is ongoing". Myanmar is also known as Burma. Mr. Pompeo said, "Burmese government has not taken any action against the officials who were responsible for the human rights violation. We were concerned about it."
Mr. Pompeo added that they are the first government who took actions against the senior military leadership of Burma. The US has credible information about the involvement of these officials in gross violation of human rights. The media reports suggest that these sanctions are just symbolic but they could have gone further to include financial sanctions.
The government of Myanmar said that the army was responding to the attacks of Rohingya militants. In 2017's crackdown, more than 700000 Rohingya Muslims fled from Myanmar. The reports also suggested massacre, burning of villages, and mass rapes during those attacks. Myanmar government has condemned these sanctions and said that the investigation was still ongoing.
Mr. Pompeo said that the sanctions are implemented after the decision of Min Aung Hlaing, Commander-in-Chief of the Burmese army, of releasing the soldiers involved in the human right violations in 2017. Zaw Min Tun denied the release of the soldiers and said that the investigation was ongoing. The US is the first country who imposed sanctions on Myanmar's military officials concerning the human rights violation.