Woman claims she was sexually assaulted during Lyft ride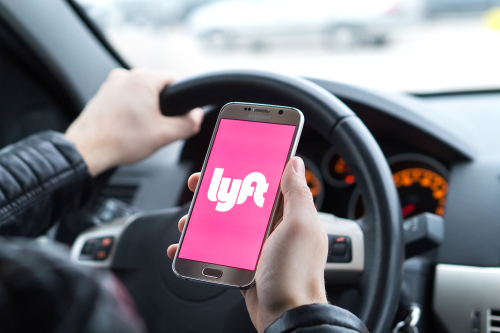 Tero Vesalainen / Shutterstock.com
Jane Roe, a 20-year-old woman, claimed that she was sexually assaulted during a Lyft ride in June. She said that she was sexually assaulted for 20 minutes. Estey & Bomberger, LLP filed a civil lawsuit on Thursday. Roe said that she was a frequent user of Lyft as she was suffering from a disability.
She added that she relied on Lyft, as she could not drive, to get to and from USCD and around San Diego on a daily basis. Roe said that she had been using Lyft 2-3 times per day for a year and a half. According to her claim, she was traveling from her father's house to her mother's house in June on Interstate 5 when she was sexually assaulted.
She said that her driver was asking her inappropriate questions during the ride. She added, "He was commenting about inappropriate behaviors that he likes to do." The driver then asked her to sit on the front passenger seat, she claimed. She added that he started touching her thighs, her vagina, and her inner thighs.
Roe said, "The man, he started touching me, he groped my vagina, he groped my inner thighs, my thighs, my hamstrings." She claimed that the assault lasted 10 to 15 minutes. It was a shocking thing for her. Roe and her mom reported the alleged assault to San Diego Police and Lyft on the next day. Mike Bomberger, the attorney of Roe, said that Lyft was unresponsive. Bomberger and Roe claimed that Lyft was not doing enough to keep the passengers safe.
Bomberger further alleged Lyft that it had the technology to prevent the assaults but it did not use it. He said, "Lyft fails to cooperate with police when there is an assault." Roe demanded an emergency button or a recording device in every passenger vehicle. She said, "I do not want anyone to go through this again." She wrote the name of the driver in the complaint but his name will not be shared here as he has not been charged yet. Lyft said in a statement, "They recognize the risks that women face."